HOW TO REGISTER BANK ACCOUNTS
Last Updated: 2019-11-29 13:35:34
Mouse Hover on LEFT.
Then Click on FINANCE, a list of features will appear and then you CLICK on BANK ACCOUNT.
A dropdown list appears and you CLICK on Register Bank Accounts.
Fill the form and CLICK on the Submit button.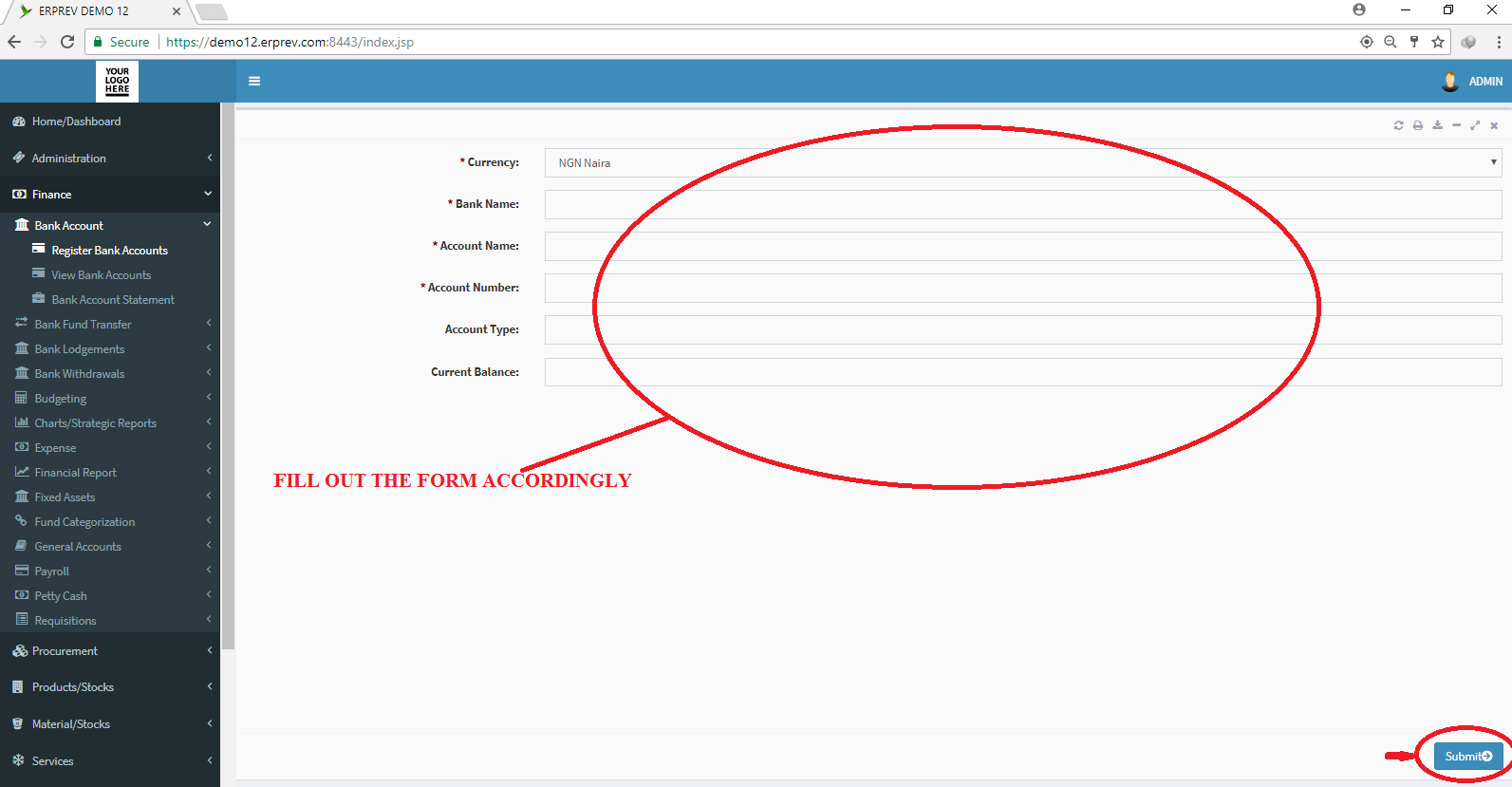 NOTE: All the fields with (*) are compulsory fields.
If your organization is running on mult-currency option, then you have to select the currency that the bank account operates with before you click on submit.