HOW TO VIEW BANK ACCOUNTS
Last Updated: 2019-11-29 13:36:21
Mouse Hover on LEFT.
Then Click on FINANCE, a list of features will appear and then you CLICK on BANK ACCOUNT.
A dropdown list appears and you CLICK on View Bank Accounts.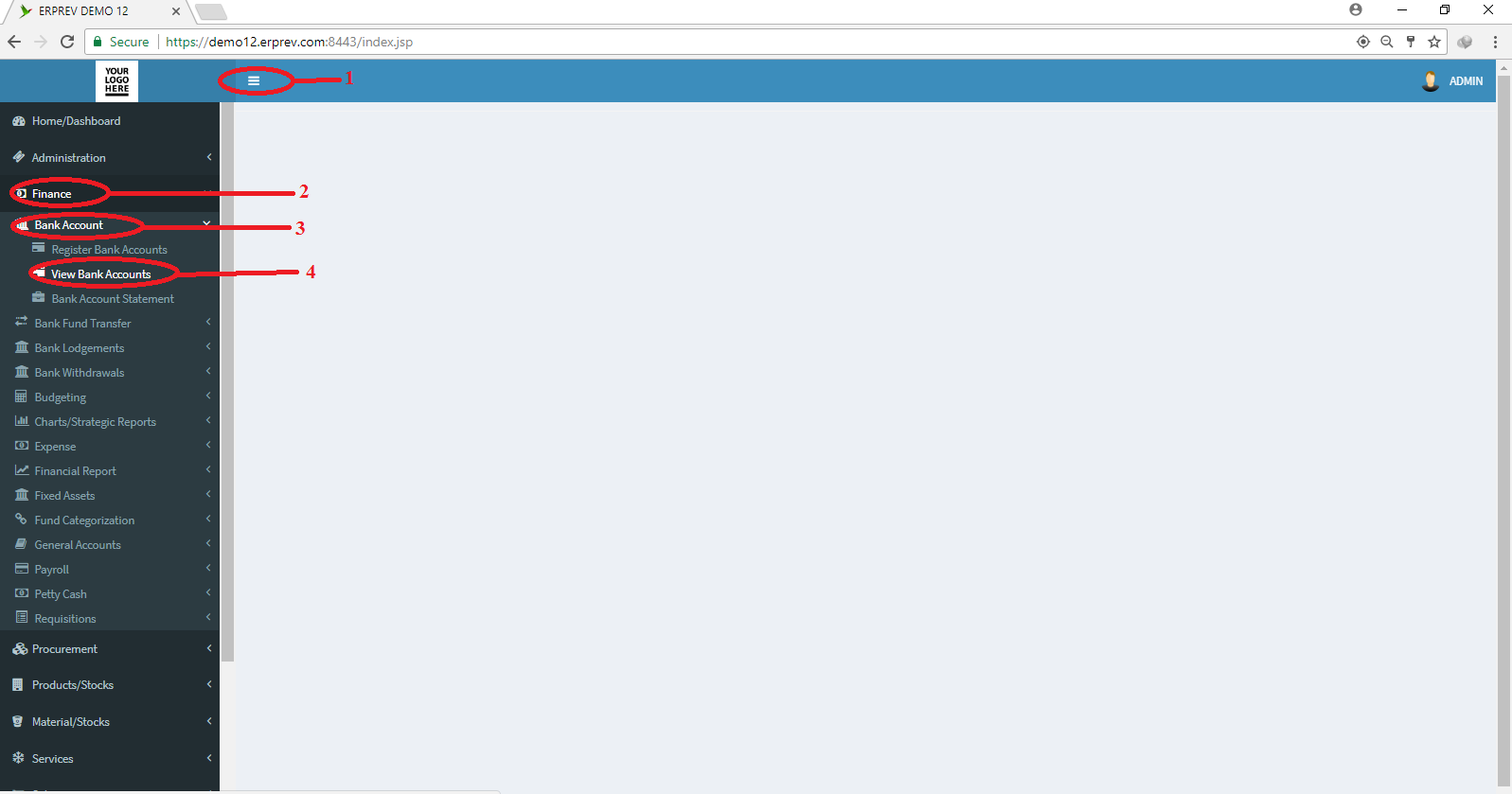 Click on the Fetch Data button to view all the registered bank accounts in your ERPRev.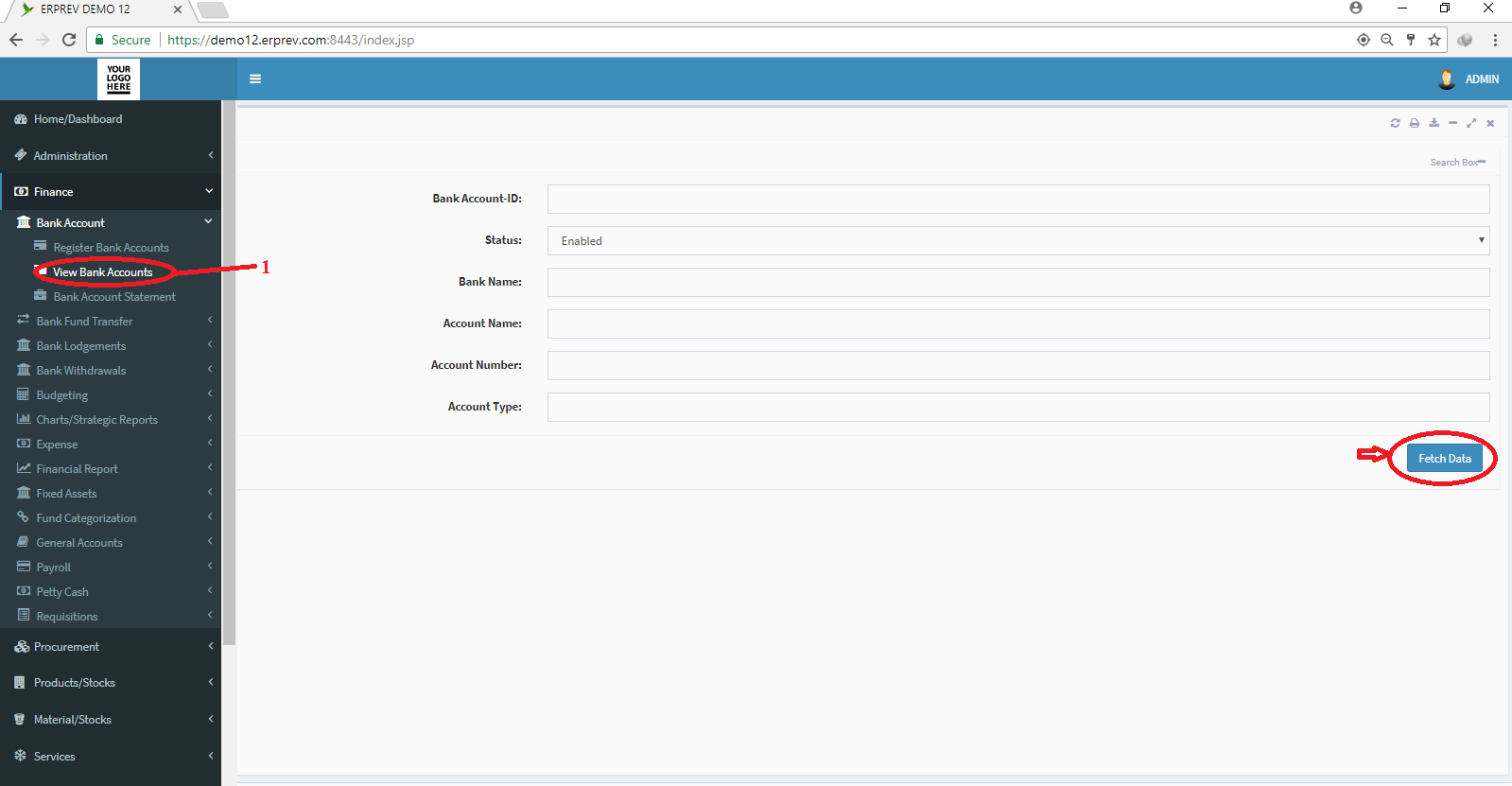 NOTE: This account does not syncronize with your Bank. Its just for helping you keep records of funds that was paid to the bank.