HOW TO EDIT BANK ACCOUNT INFORMATION
Last Updated: 2017-09-27 15:11:45
Mouse Hover on LEFT.
Then Click on FINANCE, a list of features will appear and then you CLICK on BANK ACCOUNT.
A dropdown list appears and you CLICK on View Bank Accounts.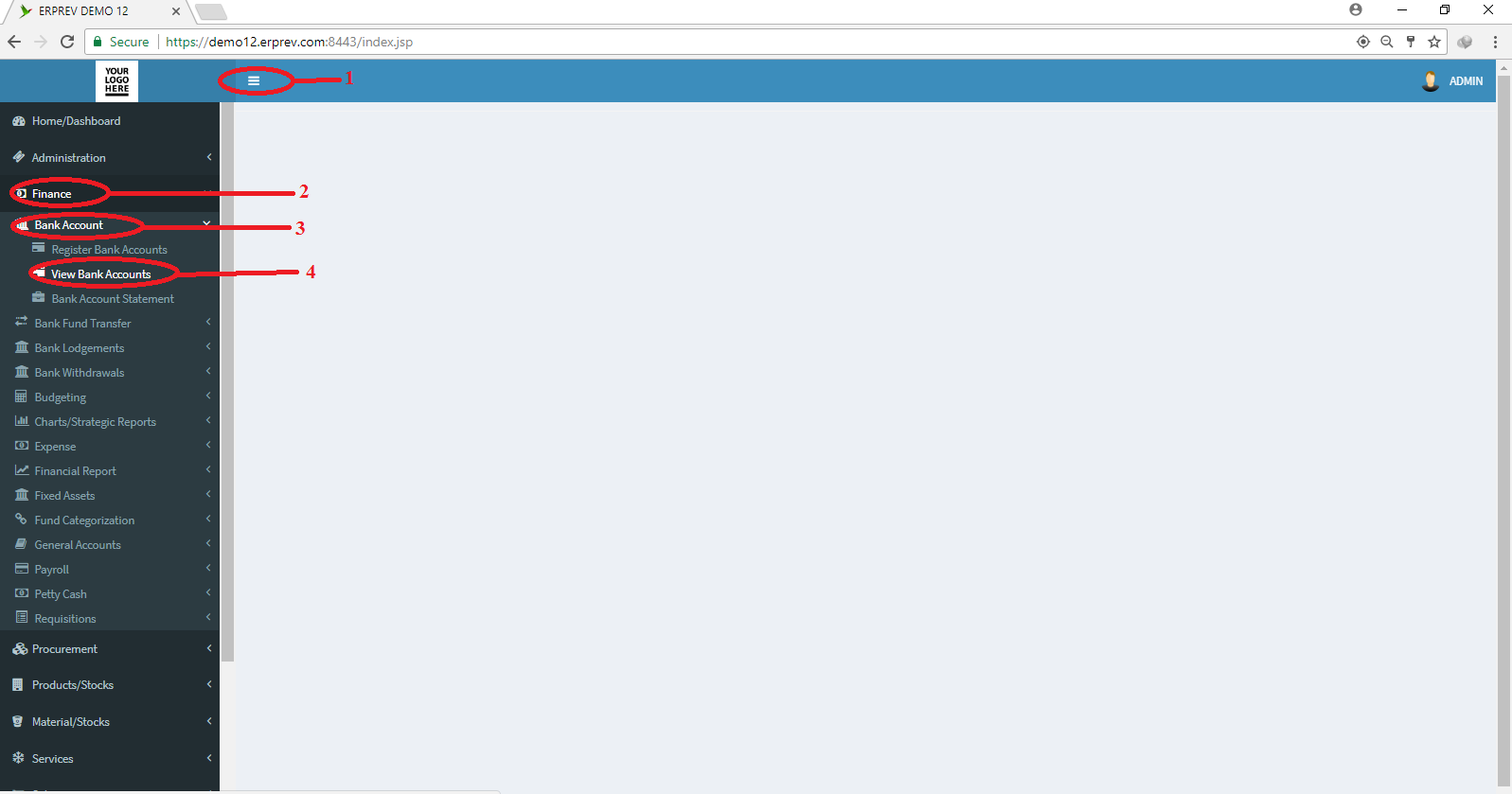 Click on the Fetch Data button to view all the registered bank accounts in your ERPRev.
Then on the Pencil Icon beside the ID of the bank account record you want to update.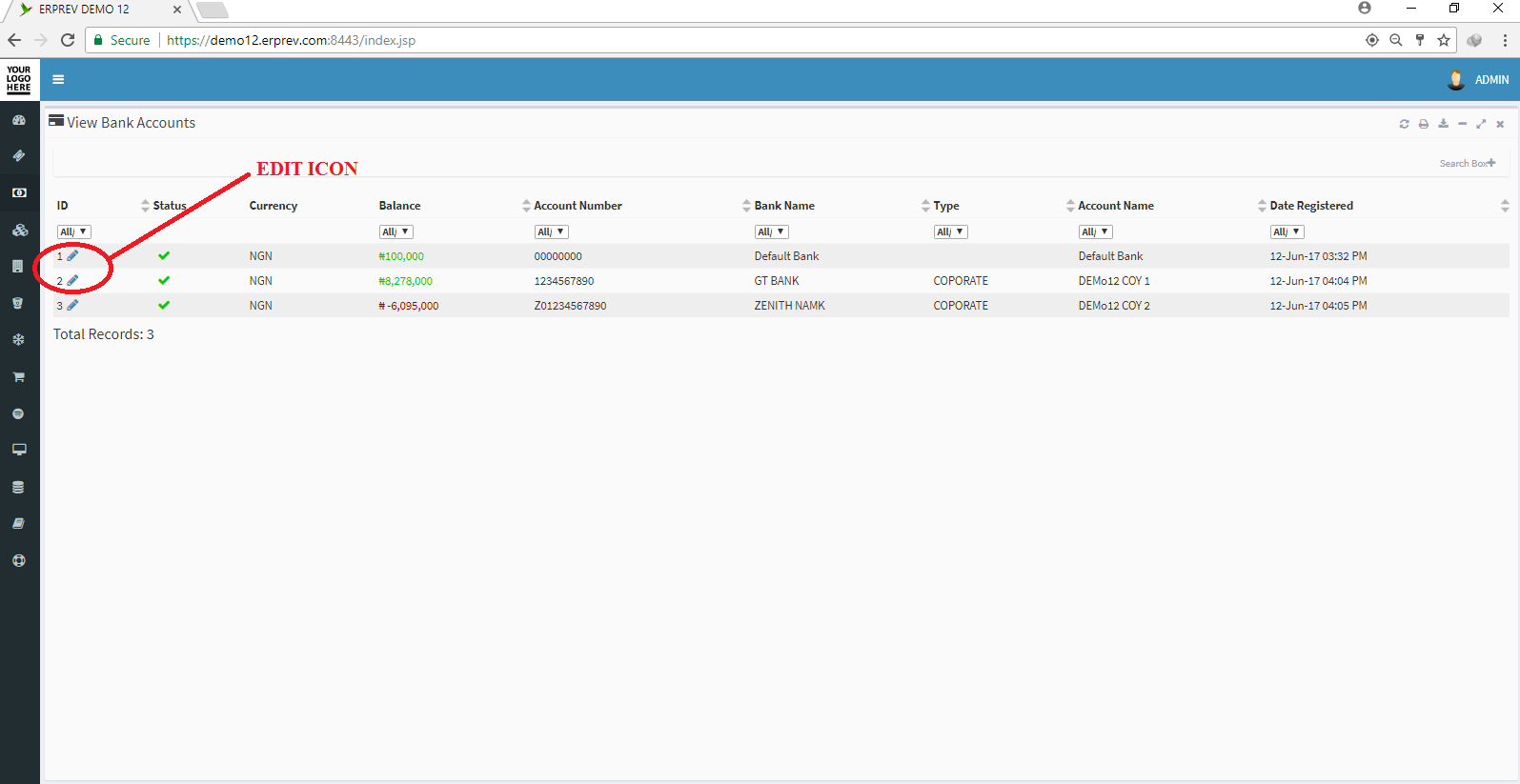 Edit the required fields and then CLICK on the Submit button.
NOTE: You can discontinue the use of a bank account by un-checking the Status box.