HOW TO VIEW BANK FUND TRANSFER
Last Updated: 2019-11-29 13:41:17
Mouse Hover on LEFT.
Then Click on FINANCE, a list of features will appear and then you CLICK on BANK FUND TRANSFER.
A dropdown list appears and you CLICK on View Bank Fund Transfer.
Then CLICK on Fetch Data.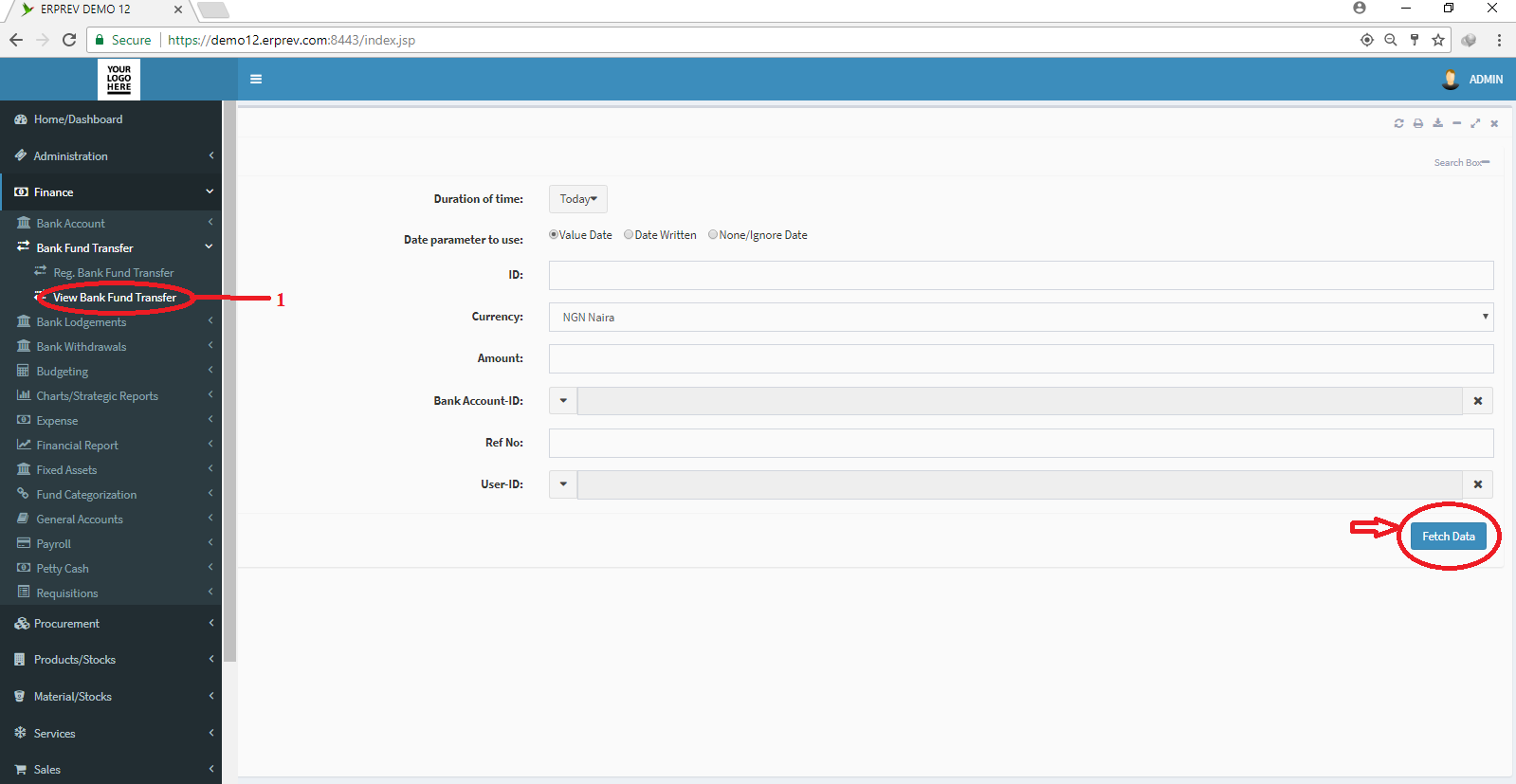 You can select the duration of time because by default it shows "Today".