HOW TO REVERSE BANK FUND TRANSFER
Last Updated: 2017-09-27 17:00:21
Mouse Hover on LEFT.
Then Click on FINANCE, a list of features will appear and then you CLICK on BANK FUND TRANSFER.
A dropdown list appears and you CLICK on View Bank Fund Transfer.
Then CLICK on Fetch Data.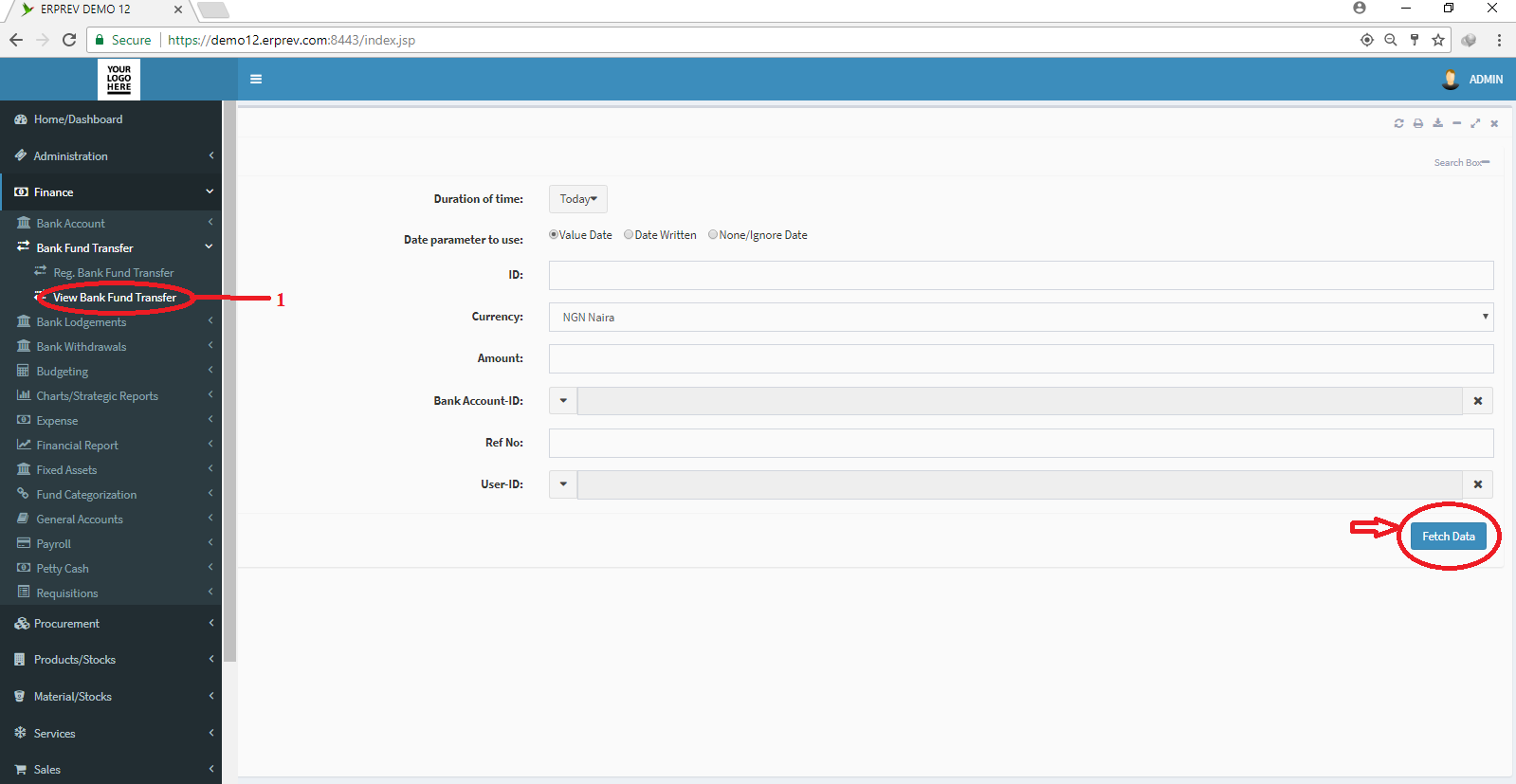 CLICK on the (x) icon as shown below to reverse the transaction.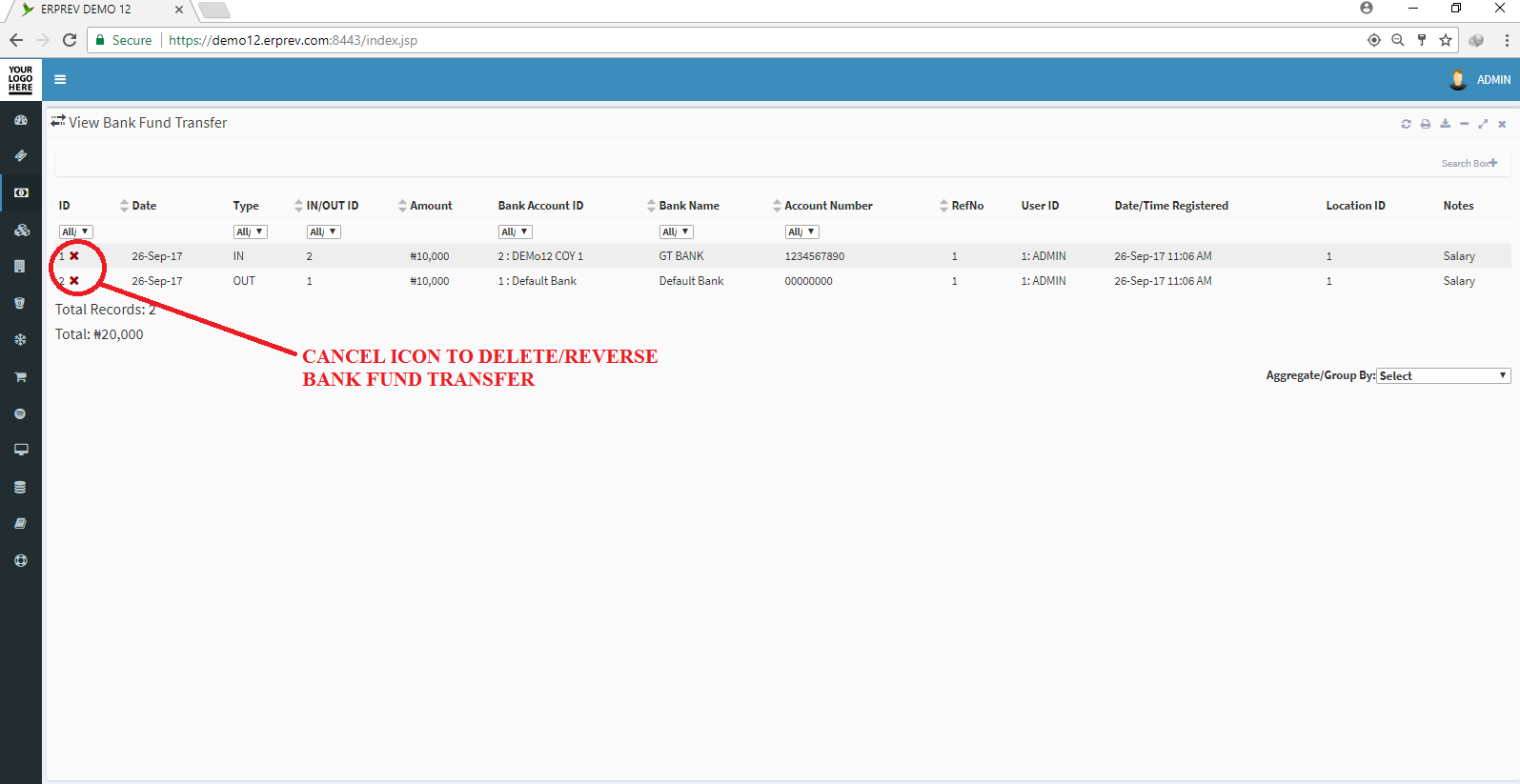 The details of the transaction you want to reverse will appear as shown below. Simply CLICK on Cancel button.