HOW TO EDIT BANK LODGEMENTS
Last Updated: 2017-09-27 21:06:50
Mouse Hover on LEFT.
Then Click on FINANCE, a list of features will appear and then you CLICK on BANK LODGEMENT.
A dropdown list appears and you CLICK on View Bank Lodgement.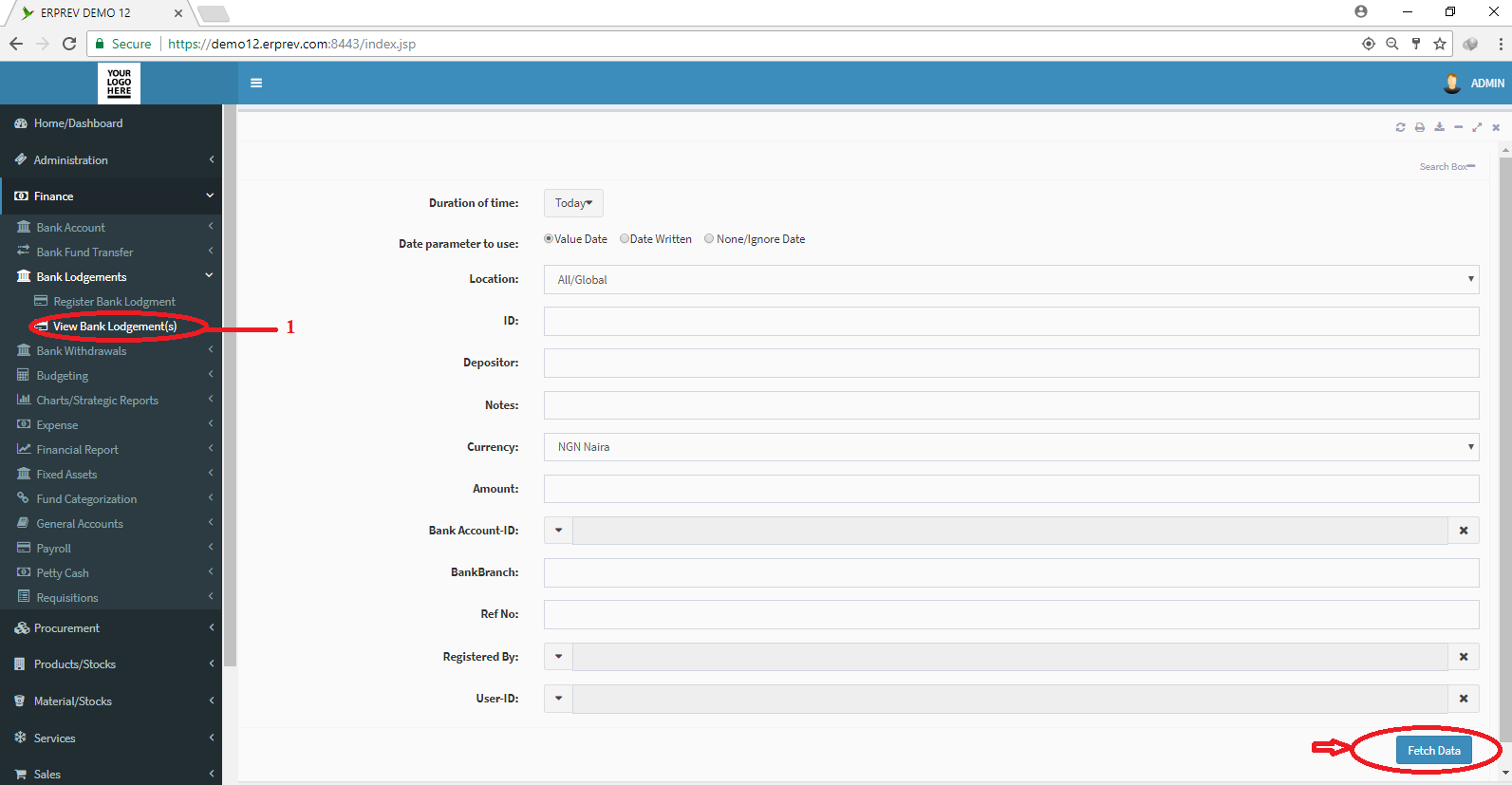 You can set the duration of time and CLICK on Fetch Data.
CLICK on the Pencil Icon to edit a bank lodgement record.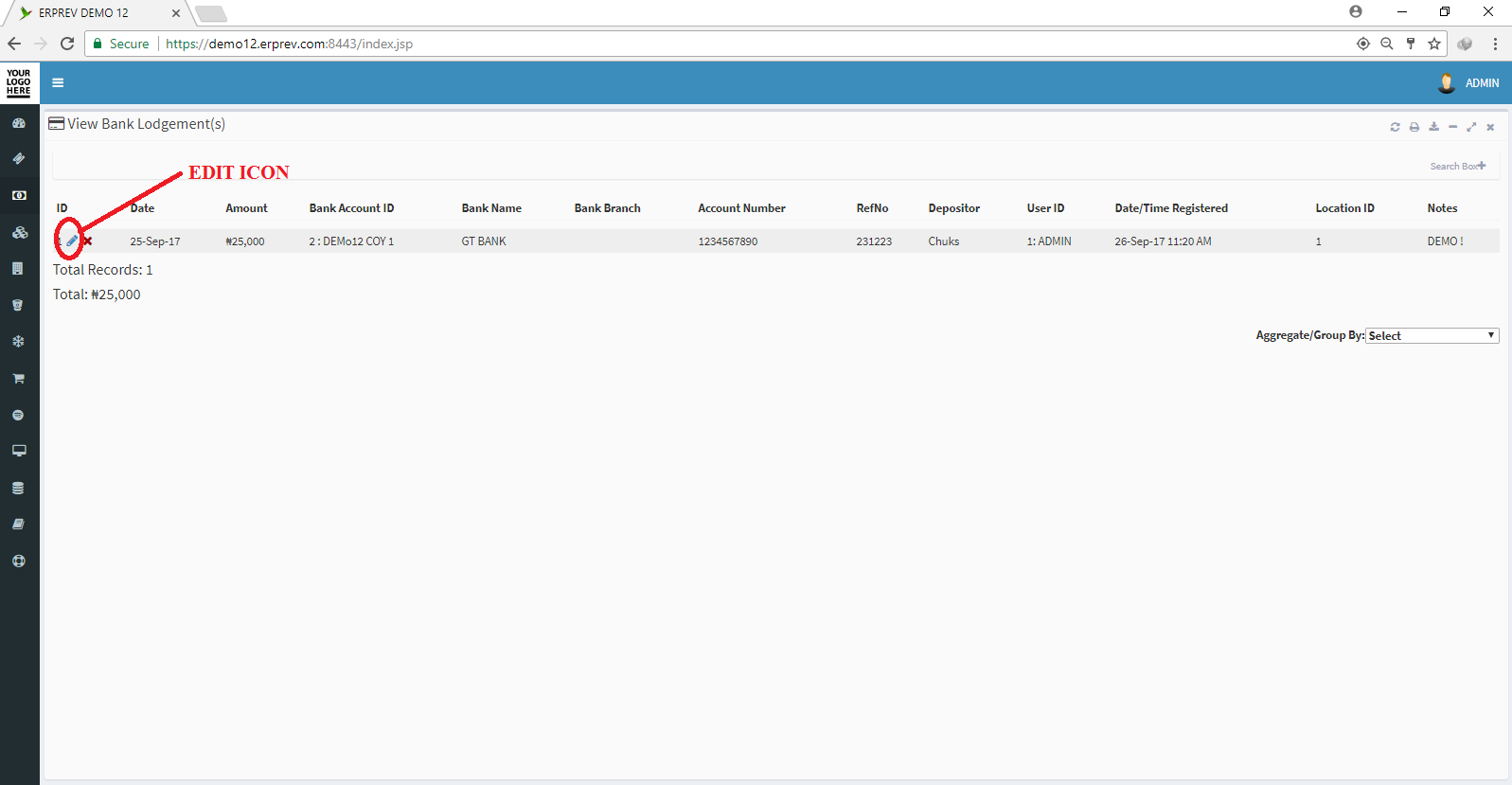 Update any of the fields and CLICK on Submit.