HOW TO REVERSE BANK LODGEMENT
Last Updated: 2017-09-27 21:14:27
Mouse Hover on LEFT.
Then Click on FINANCE, a list of features will appear and then you CLICK on BANK LODGEMENT.
A dropdown list appears and you CLICK on View Bank Lodgement.
Select the Duration of Time then CLICK on Fetch Data.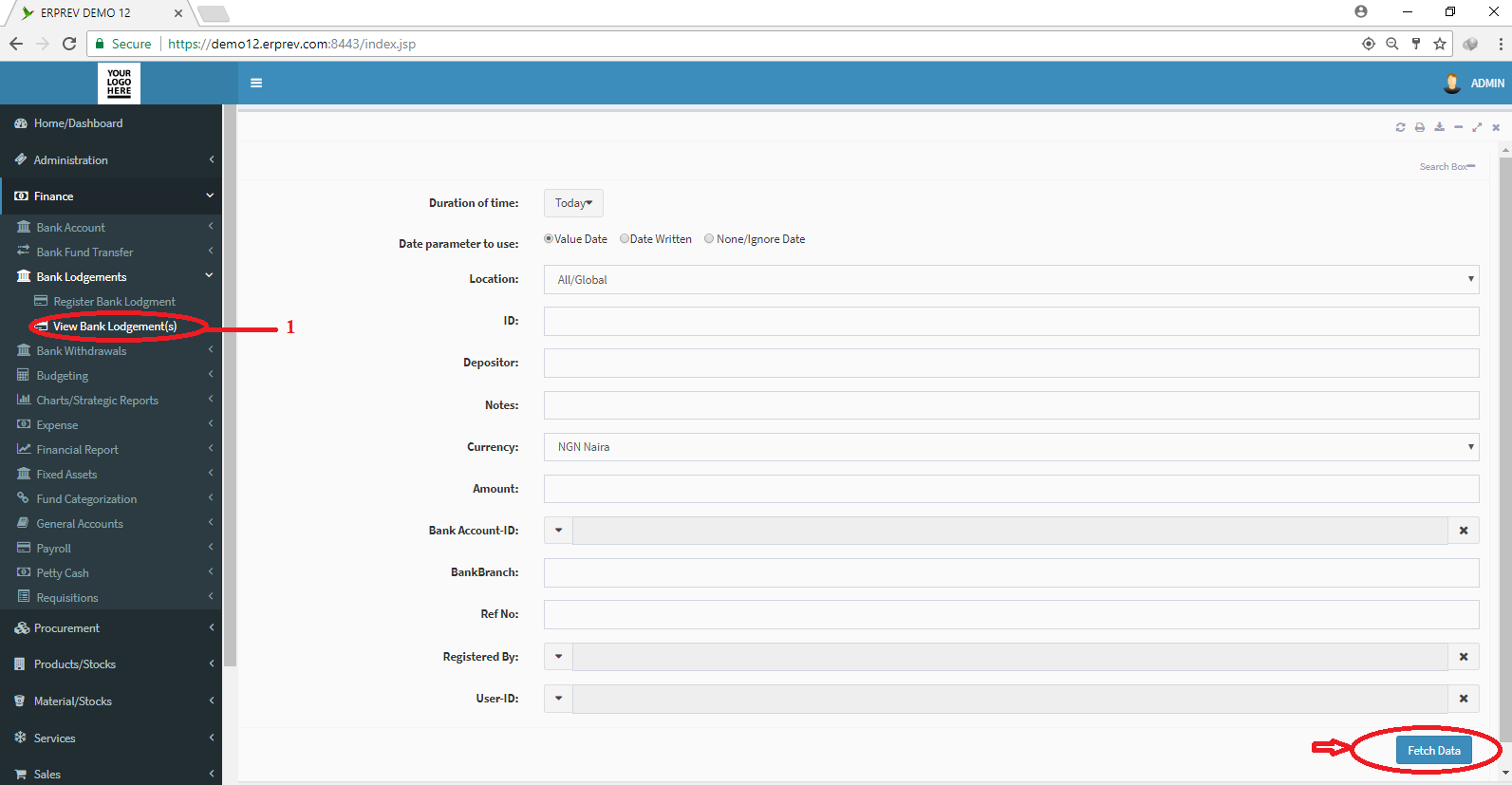 CLICK the (x) icon beside the ID of the bank lodgment record that you intend to delete.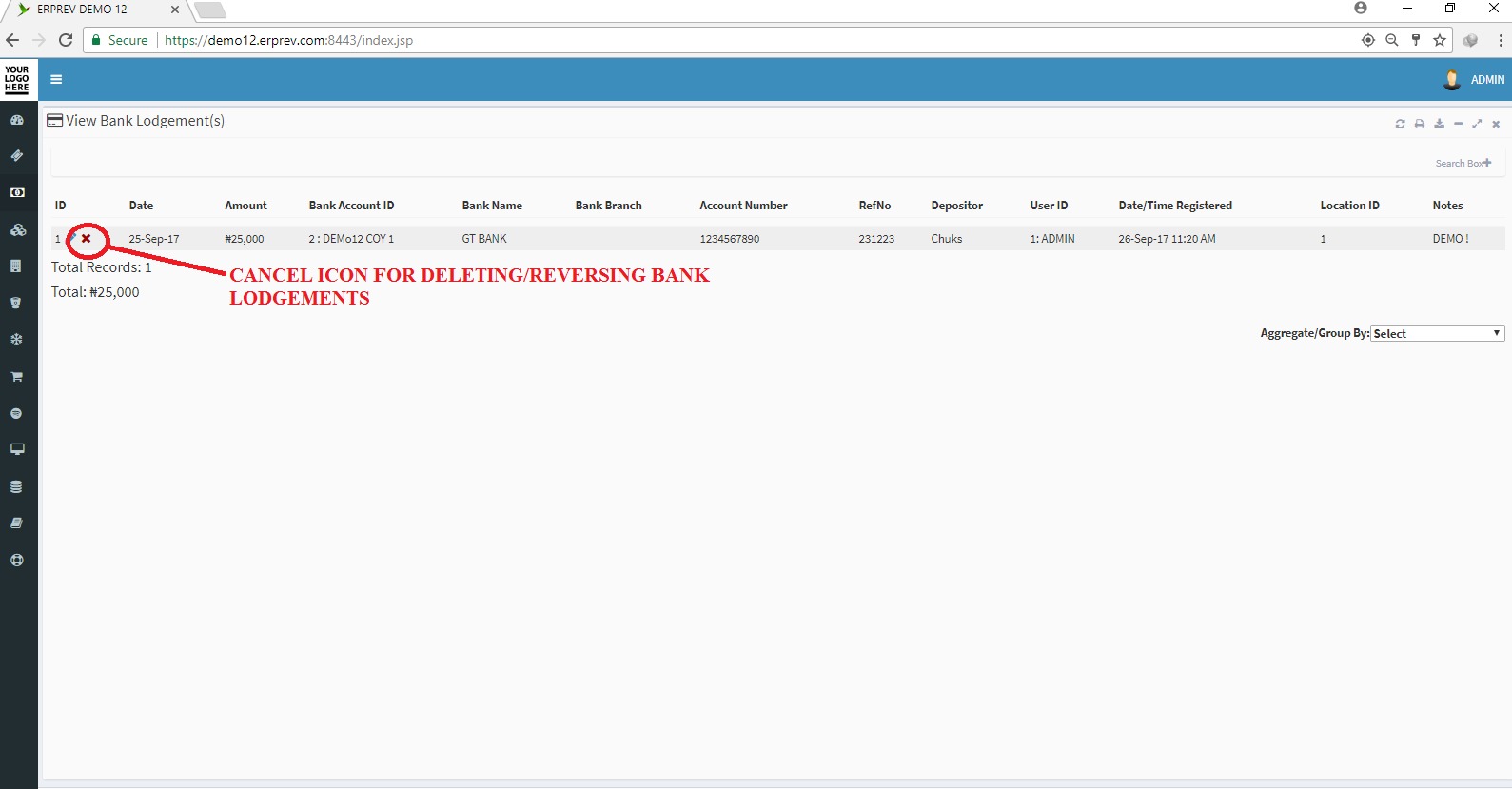 CLICK on the Cancel button and the specific bank lodgement record will be deleted from your account.