HOW TO REGISTER BANK WITHDRAWALS
Last Updated: 2019-11-29 13:44:36
Mouse Hover on LEFT.
Then Click on FINANCE, a list of features will appear and then you CLICK on BANK WITHDRAWALS.
A dropdown list appears and you CLICK on Register Bank Withdrawals.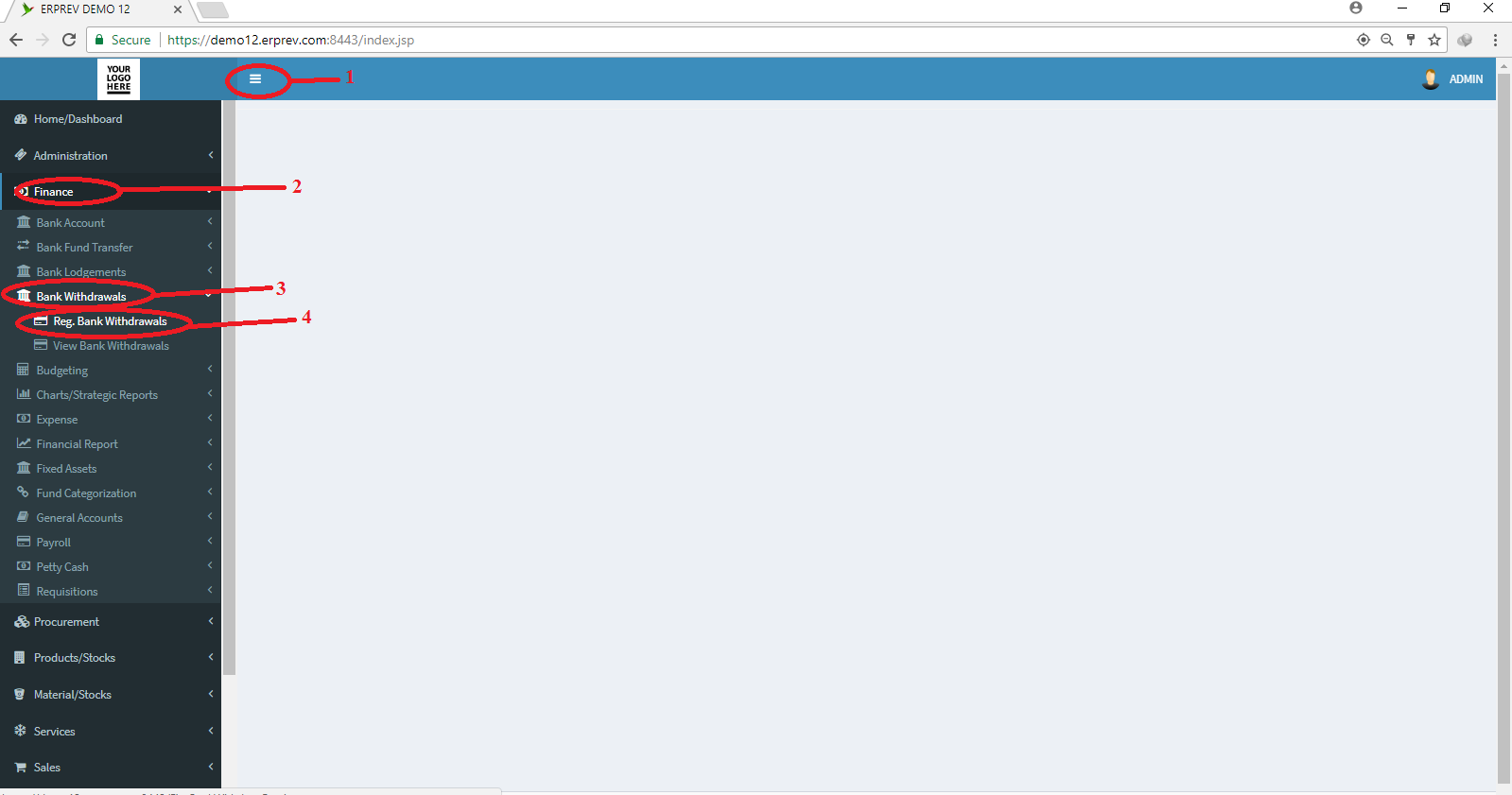 Fill the Register Bank Withdrawals Form and CLICK on the Submit button.
NOTE: If you want the amount withdrawn to be recorded as a general expenditure, simply CHECK the "Register the Amount As General Expenditure" box and select the category and sub-category that the expenses fall under.