HOW TO VIEW BANK WITHDRAWALS
Last Updated: 2019-11-29 13:45:30
Mouse Hover on LEFT.
Then Click on FINANCE, a list of features will appear and then you CLICK on BANK WITHDRAWALS.
A dropdown list appears and you CLICK on View Bank Withdrawals.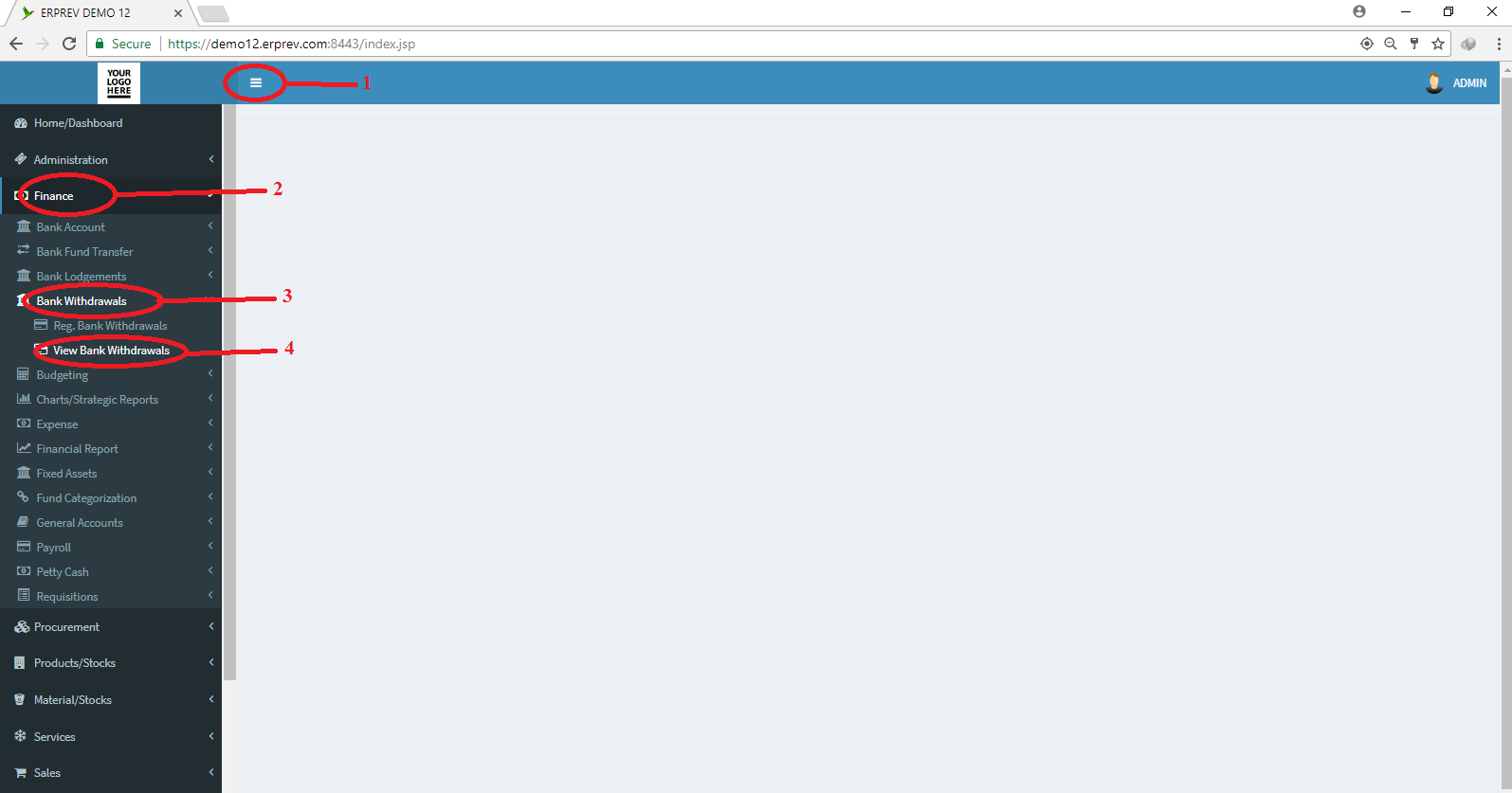 Select Location if you use multiple office location and set the duration of time, then CLICK on Fetch Data.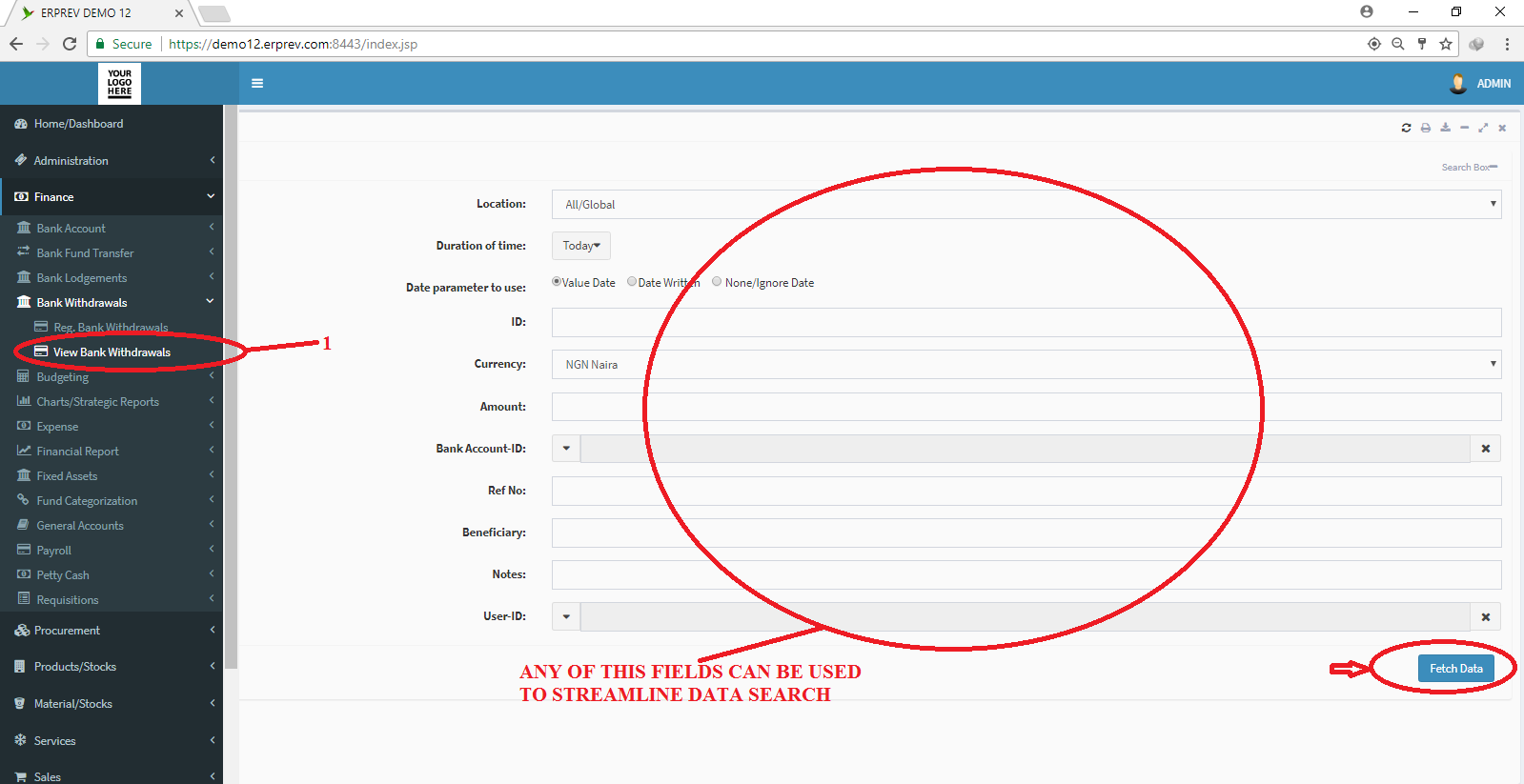 NOTE: You can use any of the fields below to streamline your search.