HOW TO EDIT BANK WITHDRAWALS
Last Updated: 2017-09-27 21:40:47
ouse Hover on the MENU ICON located on the TOP MOST LEFT.
Then Click on FINANCE, a list of features will appear and then you CLICK on BANK WITHDRAWALS.
A dropdown list appears and you CLICK on View Bank Withdrawals.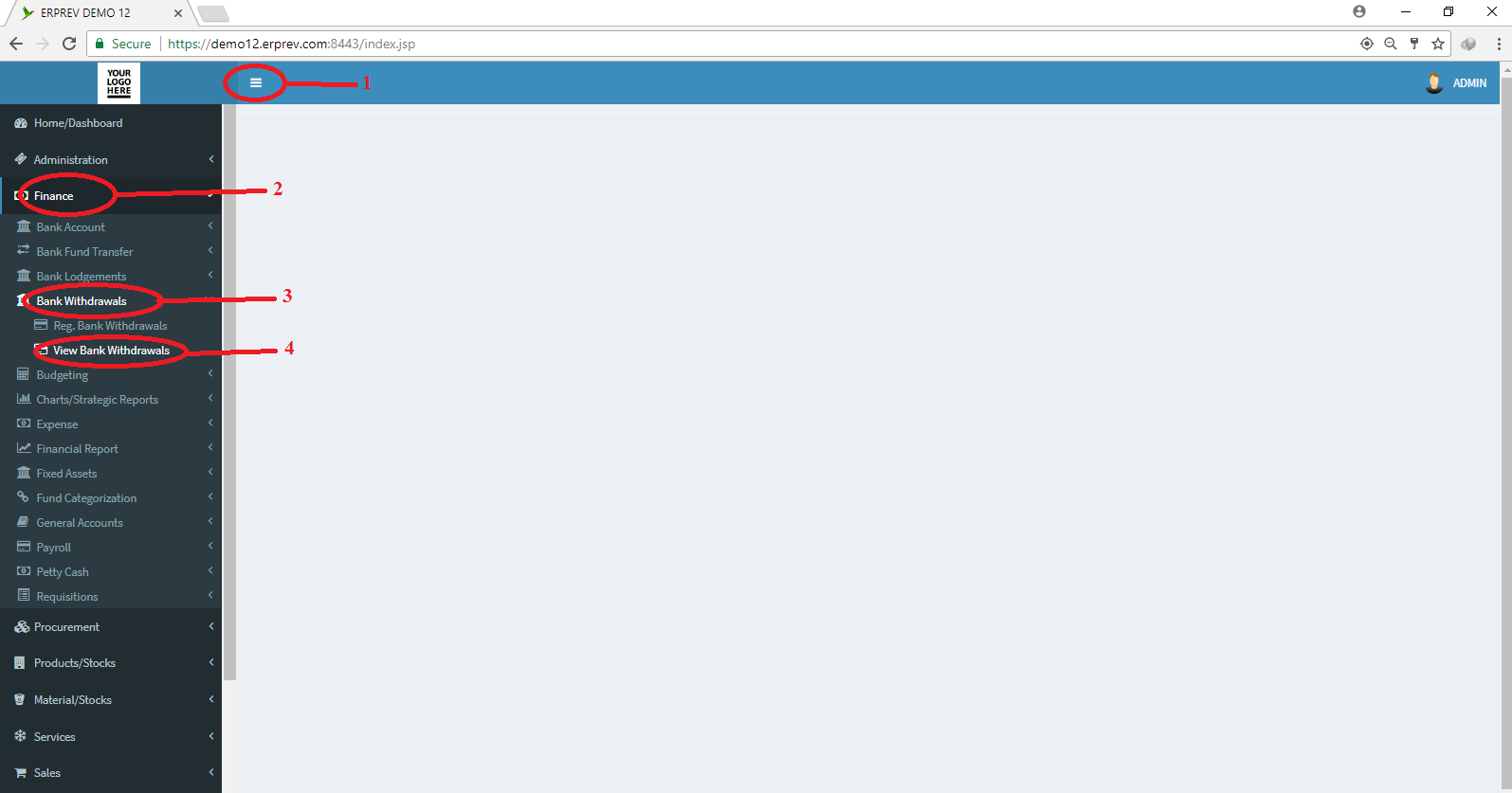 Select Location if you use multiple office location and set the duration of time, then CLICK on Fetch Data.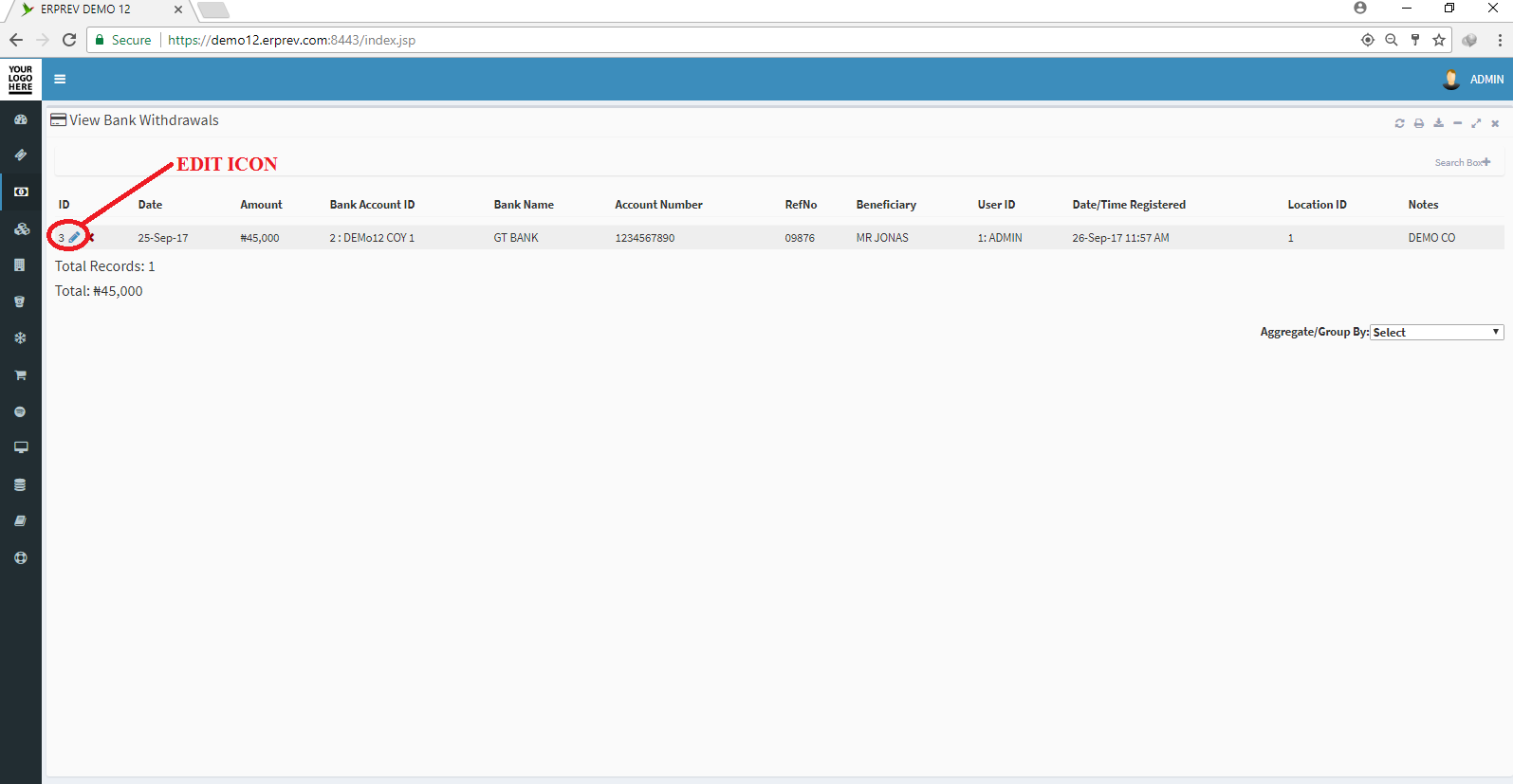 CLICK on the pencil icon beside the ID of the bank withdrawal record you want to edit and then CLICK on Submit.