HOW TO REGISTER SERVICES
Last Updated: 2017-10-17 10:08:18
Mouse Hover on the Left Side.
Then Click on SERVICES, a list of features will appear and then you CLICK on Register Services.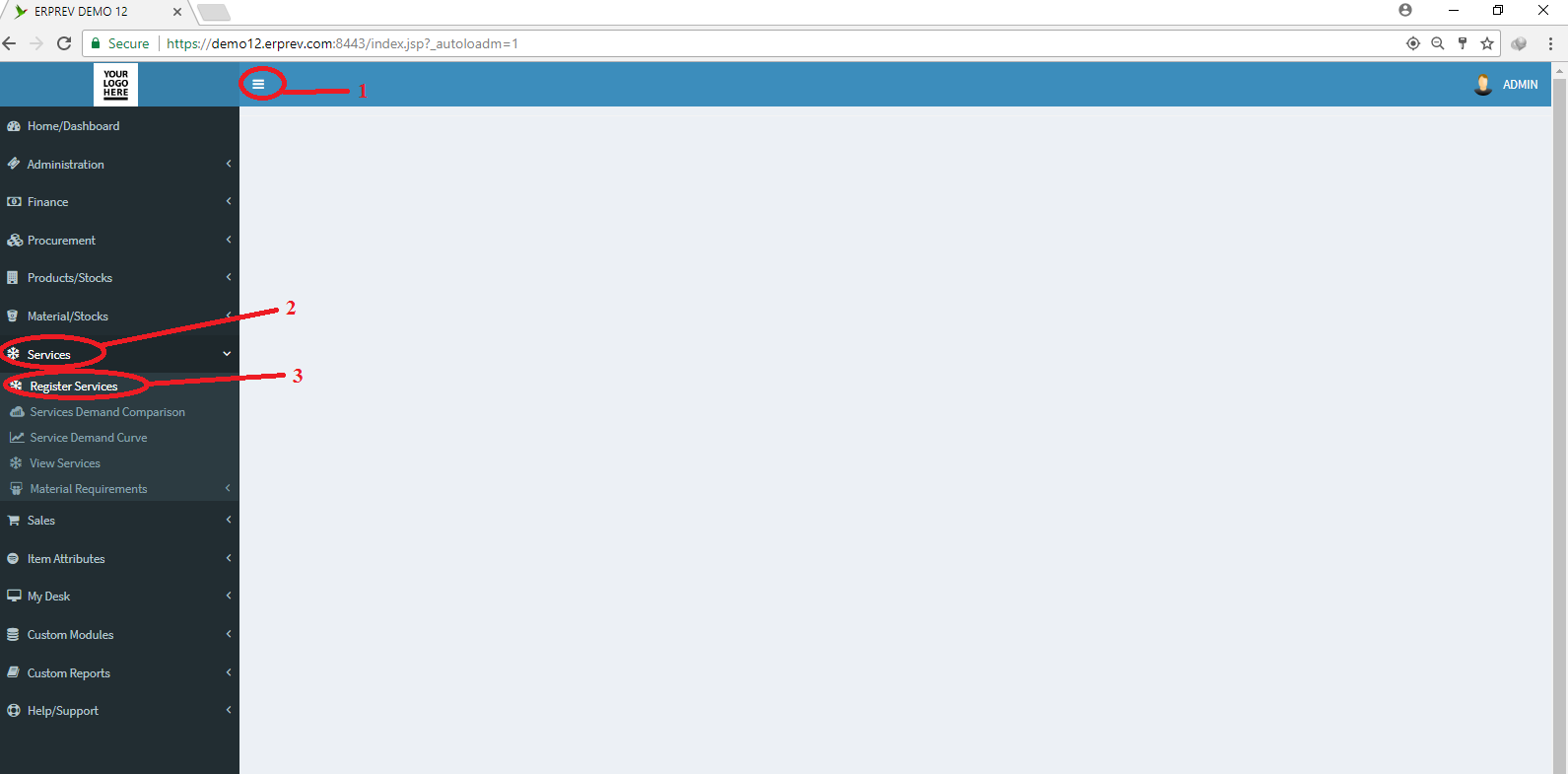 Fill the form accordingly and then CLICK on the Submit button.
NOTE: If you have multiple office locations, you can confiqure a service to be accessible in a specific location only.
You can choose All/Global in the LOCATION field for the service to appear in all your office locations.