HOW TO VIEW PERIODIC FINANCIAL SUMMARY
Last Updated: 2017-09-28 12:32:42
Mouse Hover on LEFT.
Then Click on FINANCE, a list of features will appear and then you CLICK on Charts/Strategic Reports.
A dropdown list appears and you CLICK on View Periodic Financial Summary.
You can select the duration of time, office location if you have multiple office locations and you can also select the user you intend to analyze his or her fiancial details.
CLICK on Fetch Data to see the financial summary for the day
CLICK on Show Chart to see the chart for the periodic financial summary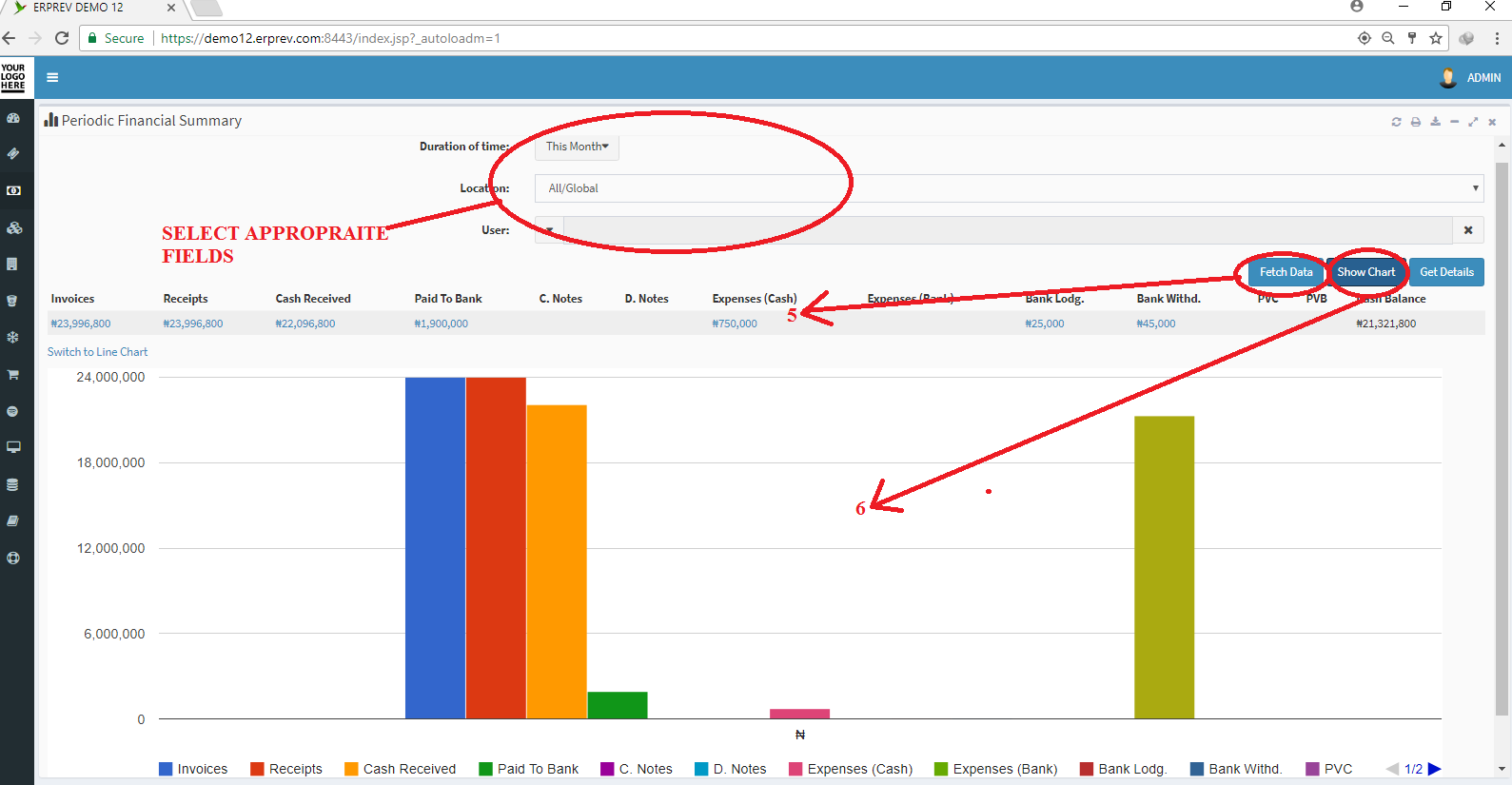 CLICK on Get Details to see details of all the financial entries within the period specified (example Invoices, Receipts, Expenses, Bank Lodgement etc).