HOW TO EDIT FIXED ASSETS
Last Updated: 2017-09-29 10:24:13
Mouse Hover on LEFT.
Then Click on FINANCE, a list of features will appear and then you CLICK on Fixed Assets.
A dropdown list appears and you CLICK on View Fixed Assets.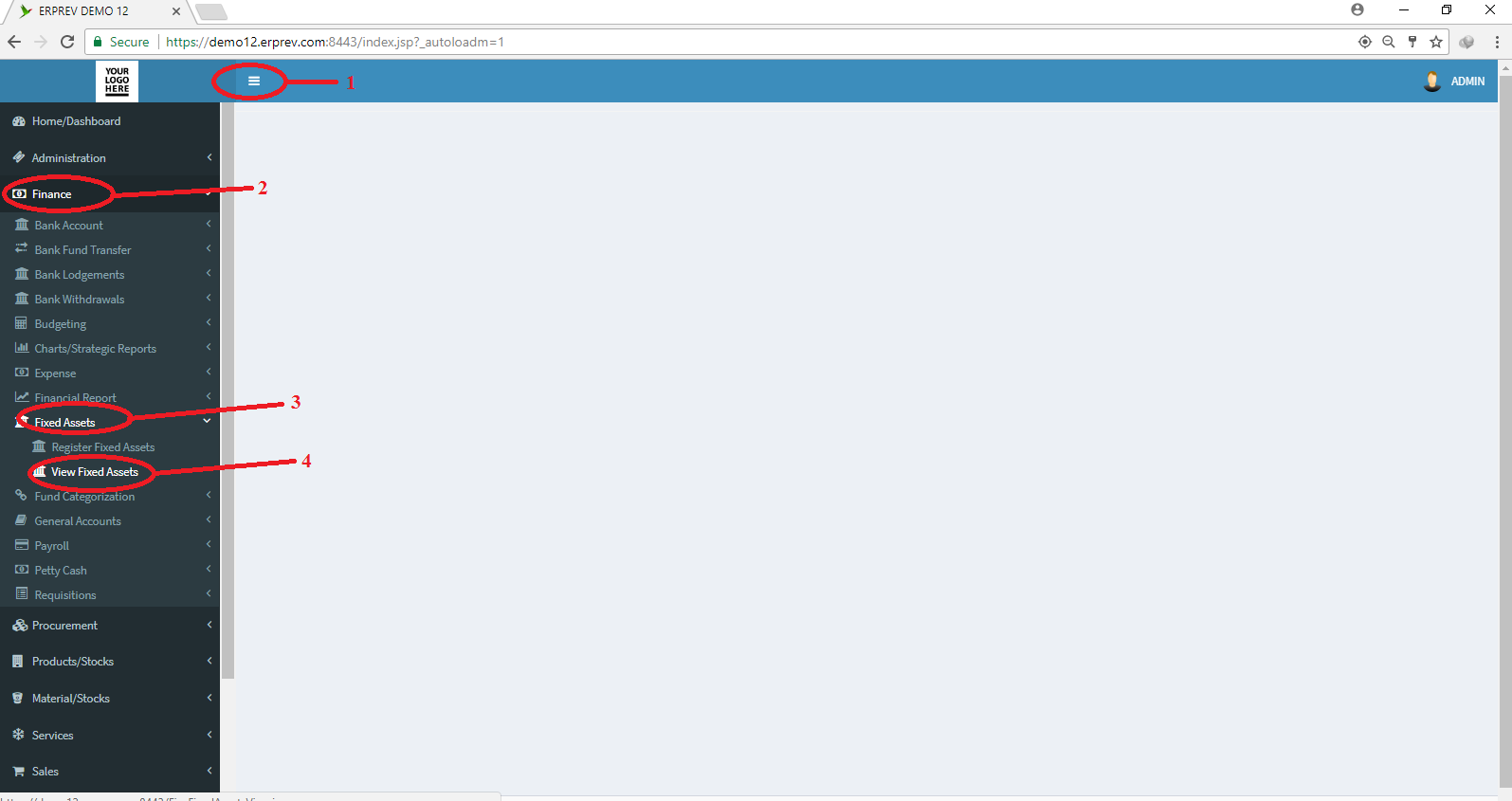 CLICK on Fetch Data to view all your fixed assets.
You can also filter the record using any of the search paramaters.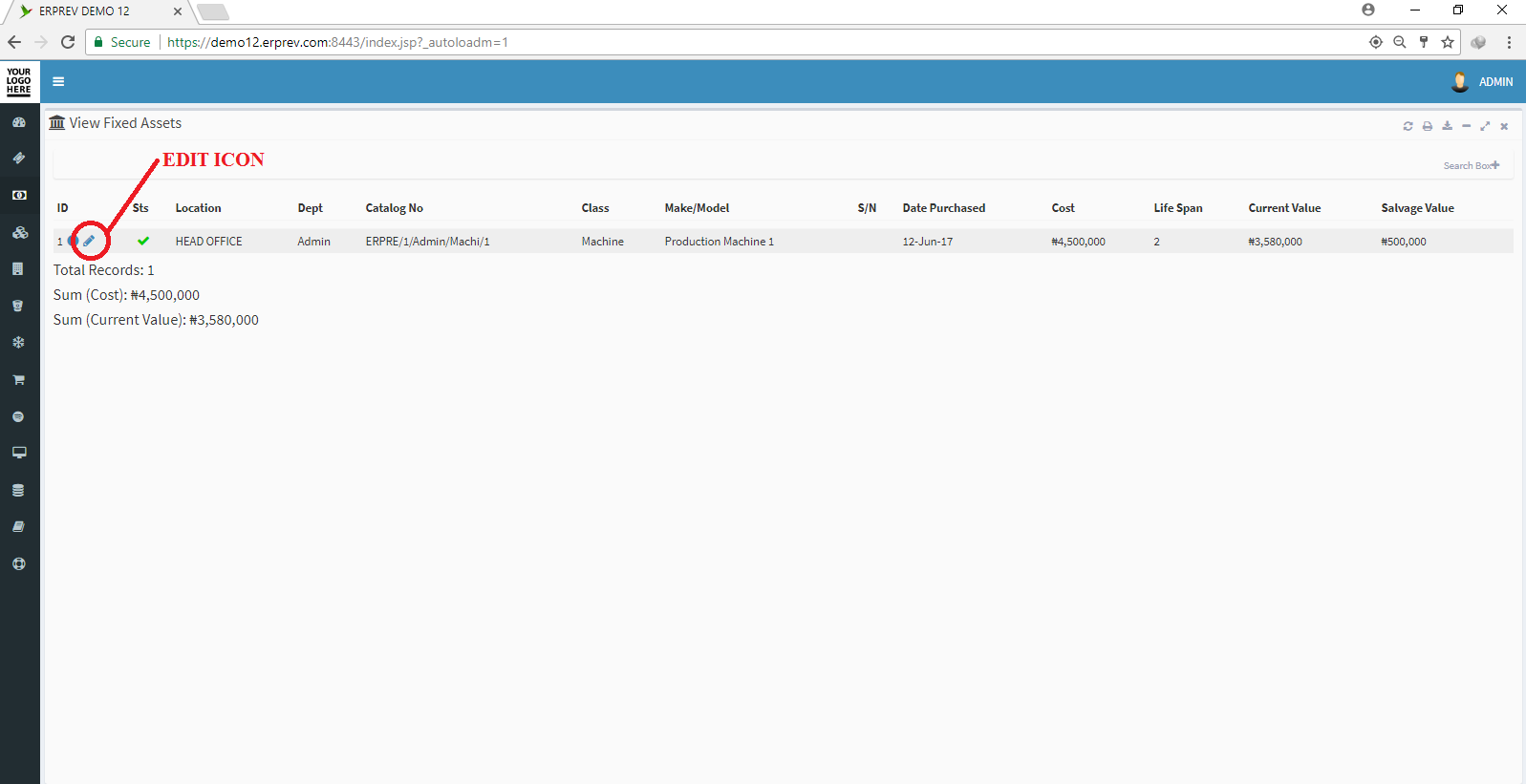 CLICK on the edit icon as shown in the image above to edit a specify fixed asset entry.
Update the Asset Information, Cost and Depreciation and Picture Tab and then CLICK on the Submit button.