HOW TO EDIT FUND CATEGORIES
Last Updated: 2017-09-29 10:51:10
Mouse Hover on LEFT.
Then Click on FINANCE, a list of features will appear and then you CLICK on Fund Categorization.
A dropdown list appears and you CLICK on Manage Categories.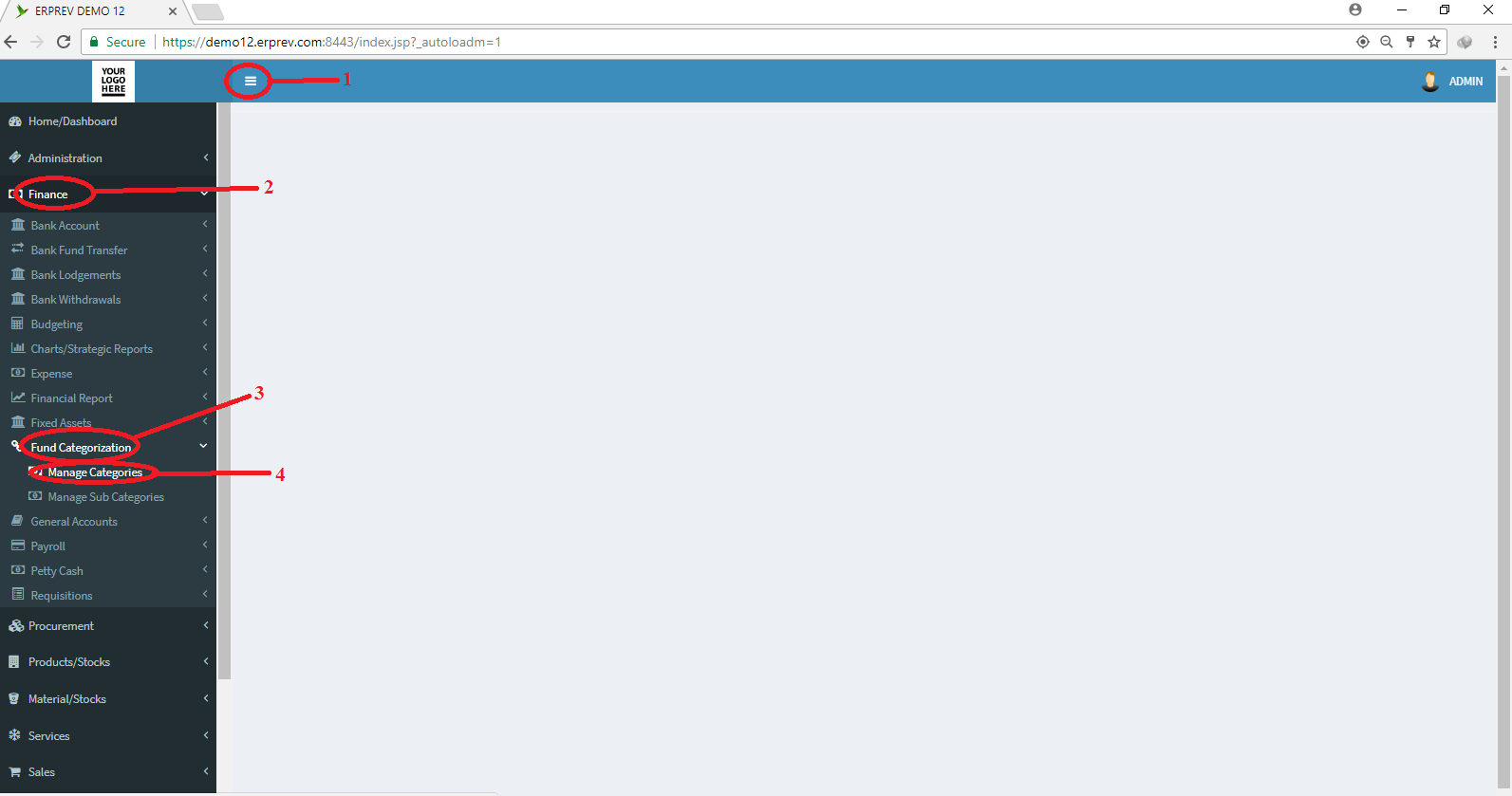 CLICK on the Pencil Icon to edit any fund category of your choice.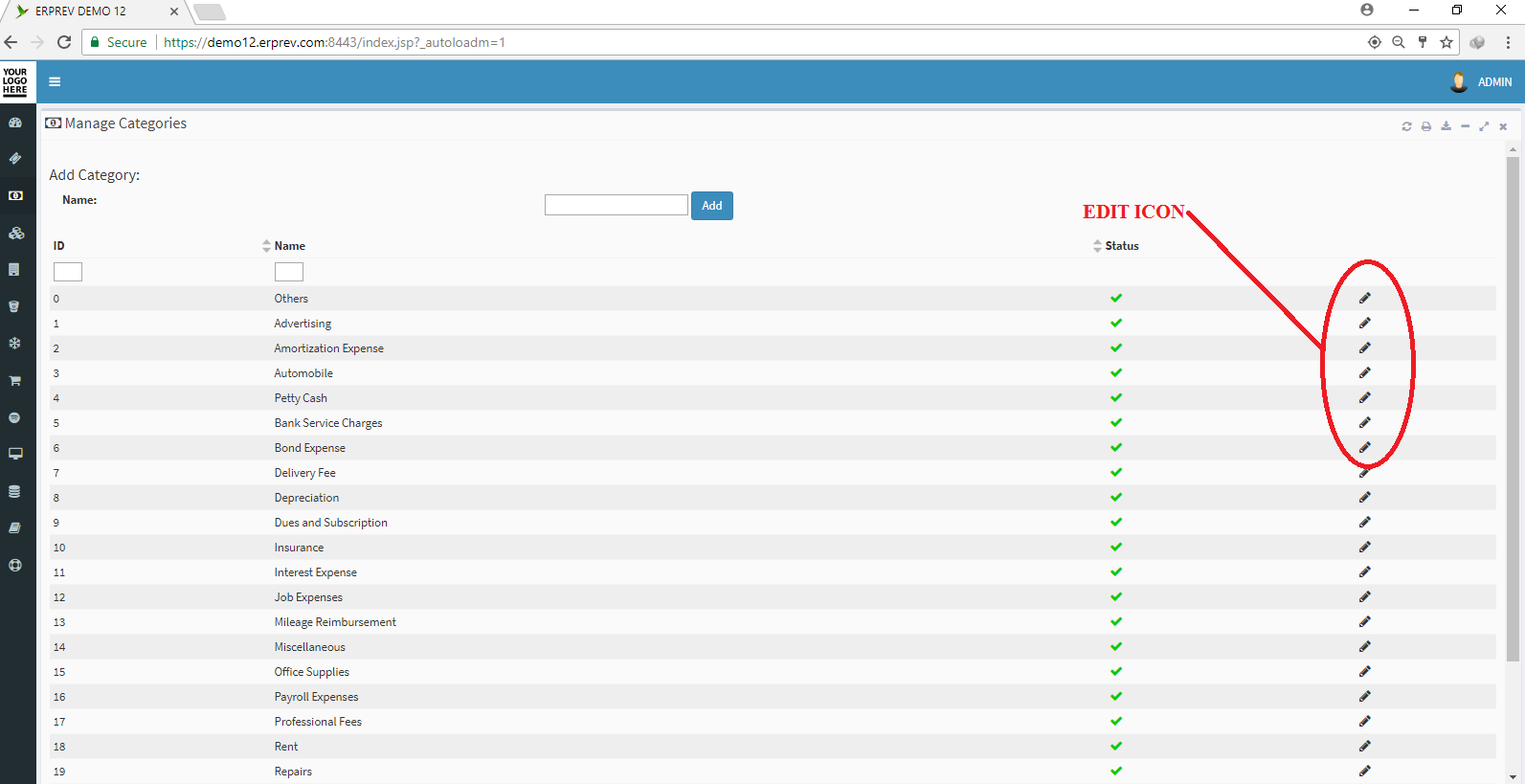 Enter the new name for the category and CLICK on Submit.
You can also change the status from Enabled to Disabled.