HOW TO WRITE BULK REQUISITIONS
Last Updated: 2017-09-29 13:00:15
Mouse Hover on LEFT.
Then Click on FINANCE, a list of features will appear and then you CLICK on Requisitions.
A dropdown list appears and you CLICK on Write Bulk Requisitions.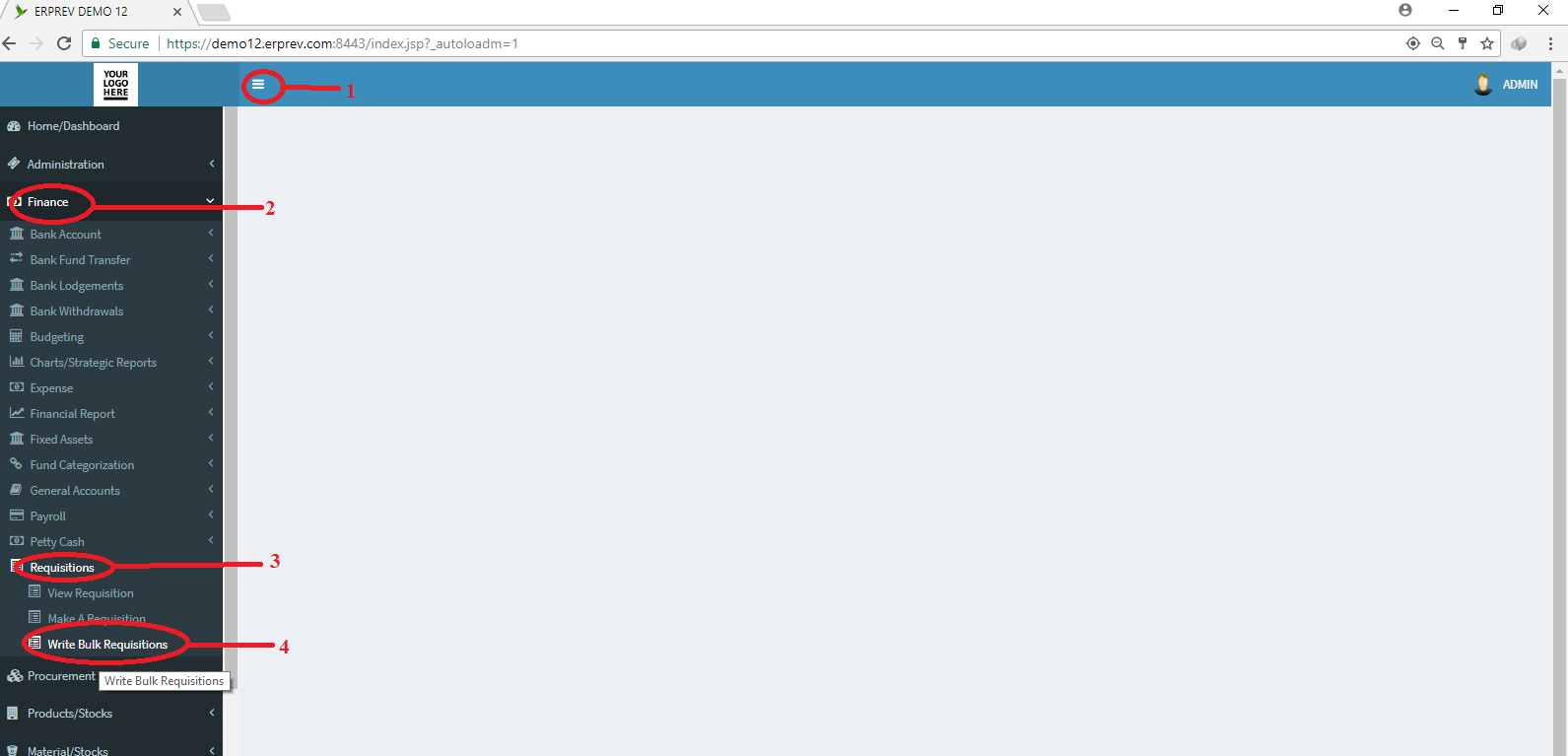 Fill the form below accordingly and CLICK on the Submit button.
Enter the Items/Decription, Quantity and unit price then the system will provide you with the option to enter the second (2nd) item.