HOW TO VIEW REQUISITION DETAILS
Last Updated: 2017-09-29 13:09:43
Mouse Hover on LEFT.
Then Click on FINANCE, a list of features will appear and then you CLICK on Requisitions.
A dropdown list appears and you CLICK on View Requisition.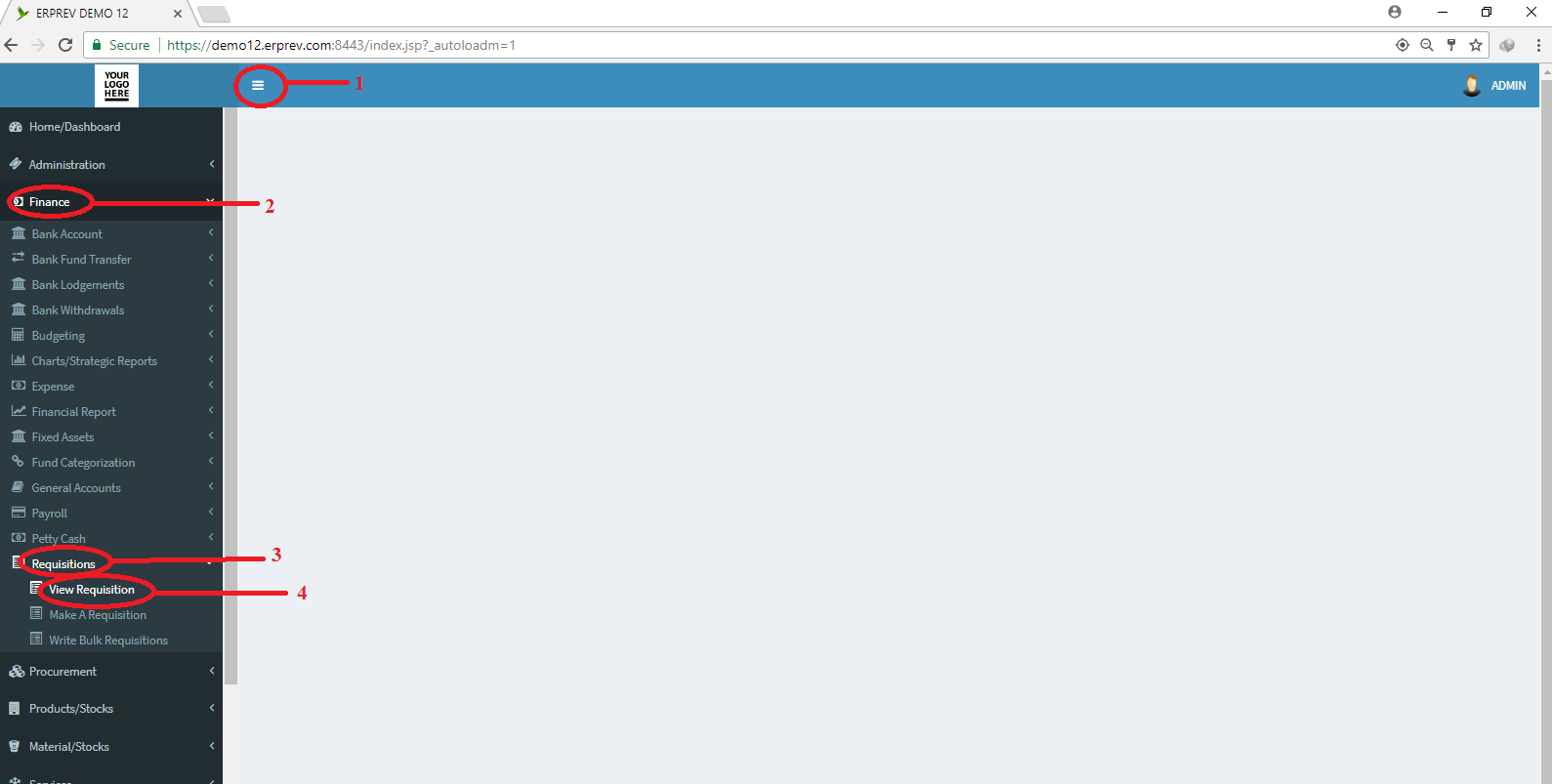 Use the search parameters to filter the exact information you need and CLICK on the Fetch Data button.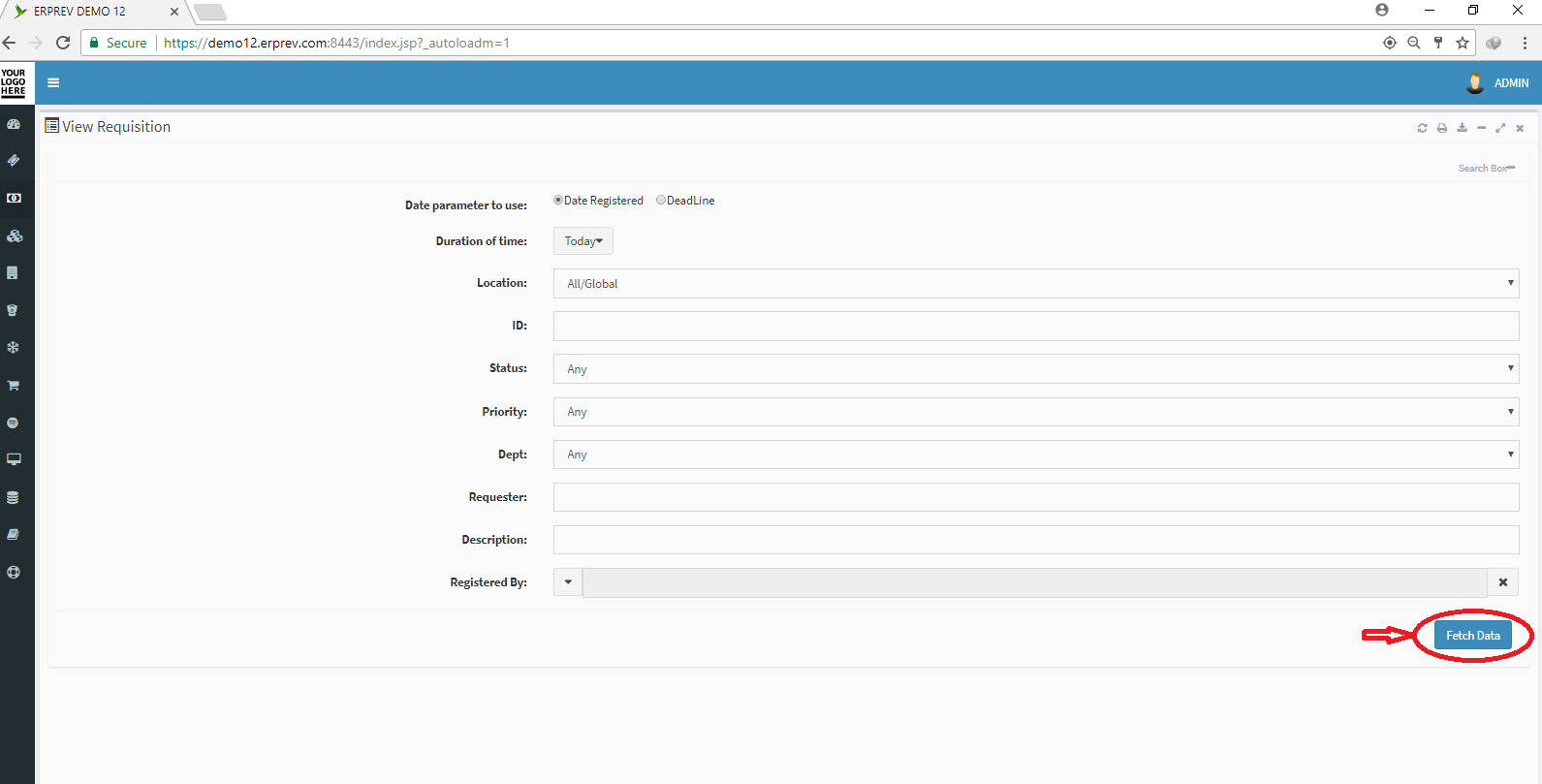 Click on the info icon as highlighted in the image below to view the details of a specific requisition.