HOW TO REGISTER SUPPLIERS OR VENDORS
Last Updated: 2017-09-29 14:28:42
Mouse Hover on LEFT.
Then Click on PROCUREMENT, a list of features will appear and then you CLICK on Supplier or Vendor (Depending on the label you're using in your organization).
A dropdown list appears and you CLICK on Register Suppliers or Register Vendors.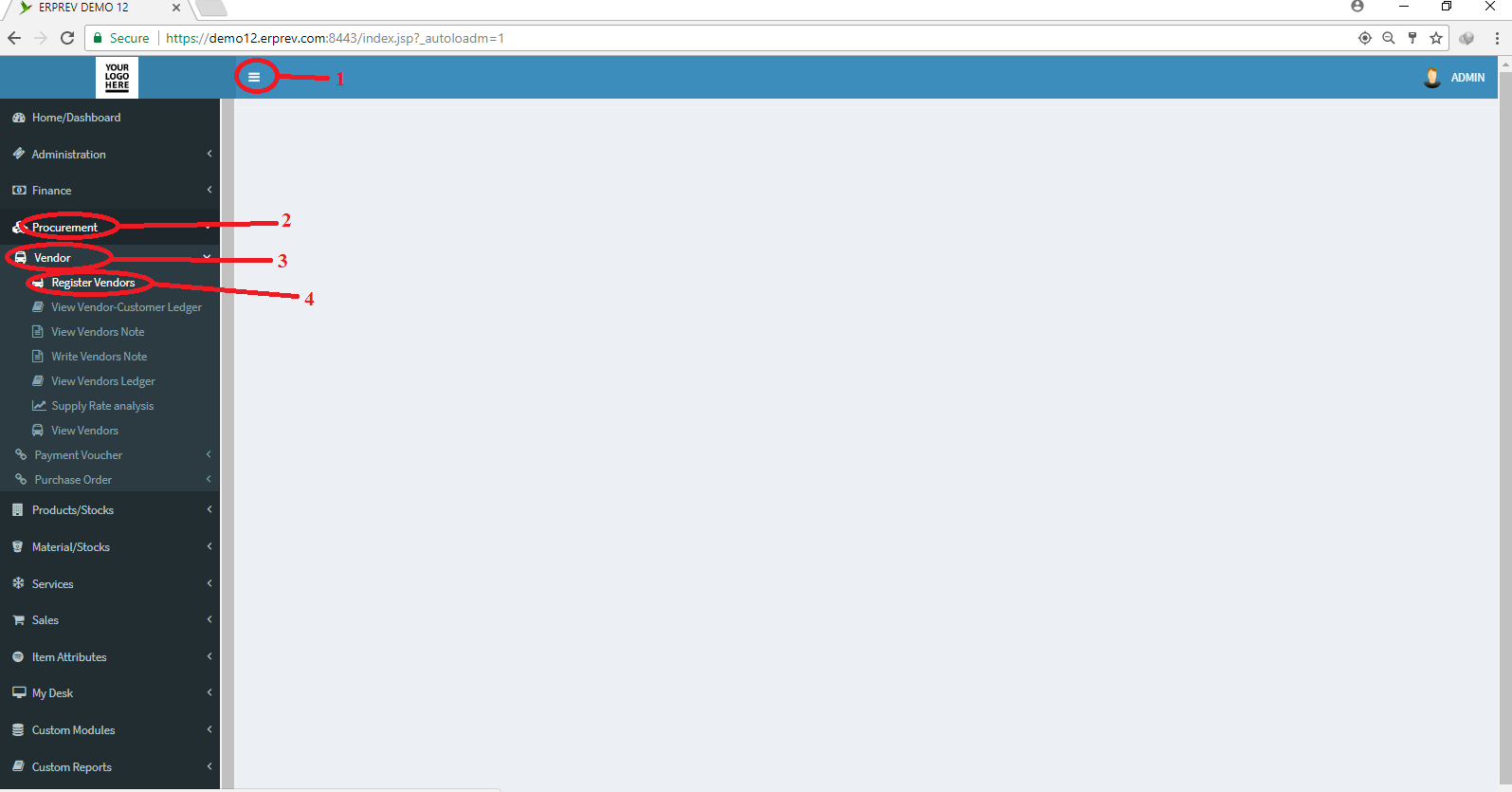 Fill the form below and CLICK on the Submit button.