HOW TO VIEW SUPPLIER OR VENDOR
Last Updated: 2017-09-29 14:43:51
Mouse Hover on LEFT.
Then Click on PROCUREMENT, a list of features will appear and then you CLICK on Supplier or Vendor (Depending on the label you're using in your organization).
A dropdown list appears and you CLICK on View Suppliers or View Vendors.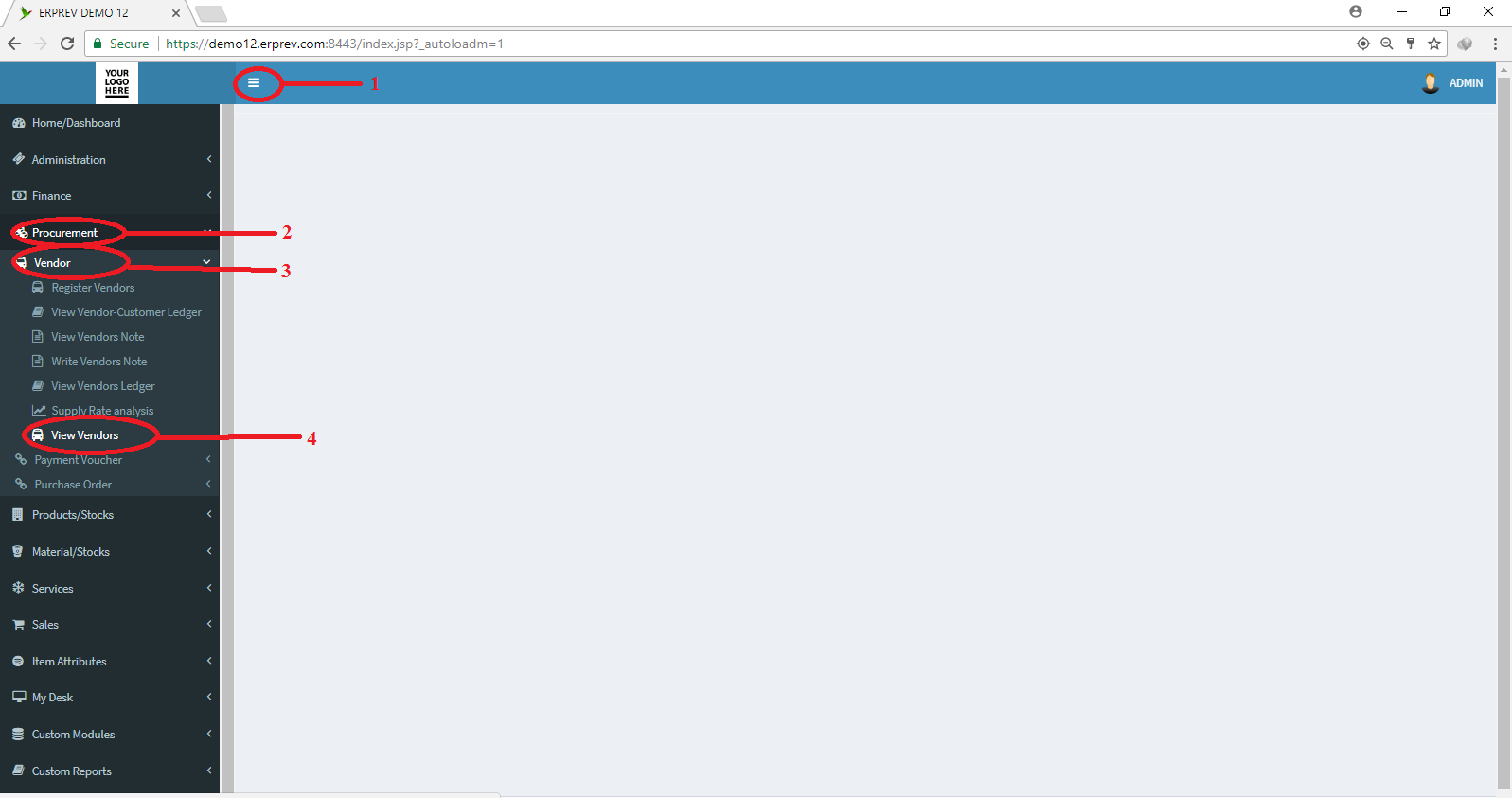 CLICK on Fetch Data to view all the suppliers or vendors. You can use the search parameters to filter out the supplier you need.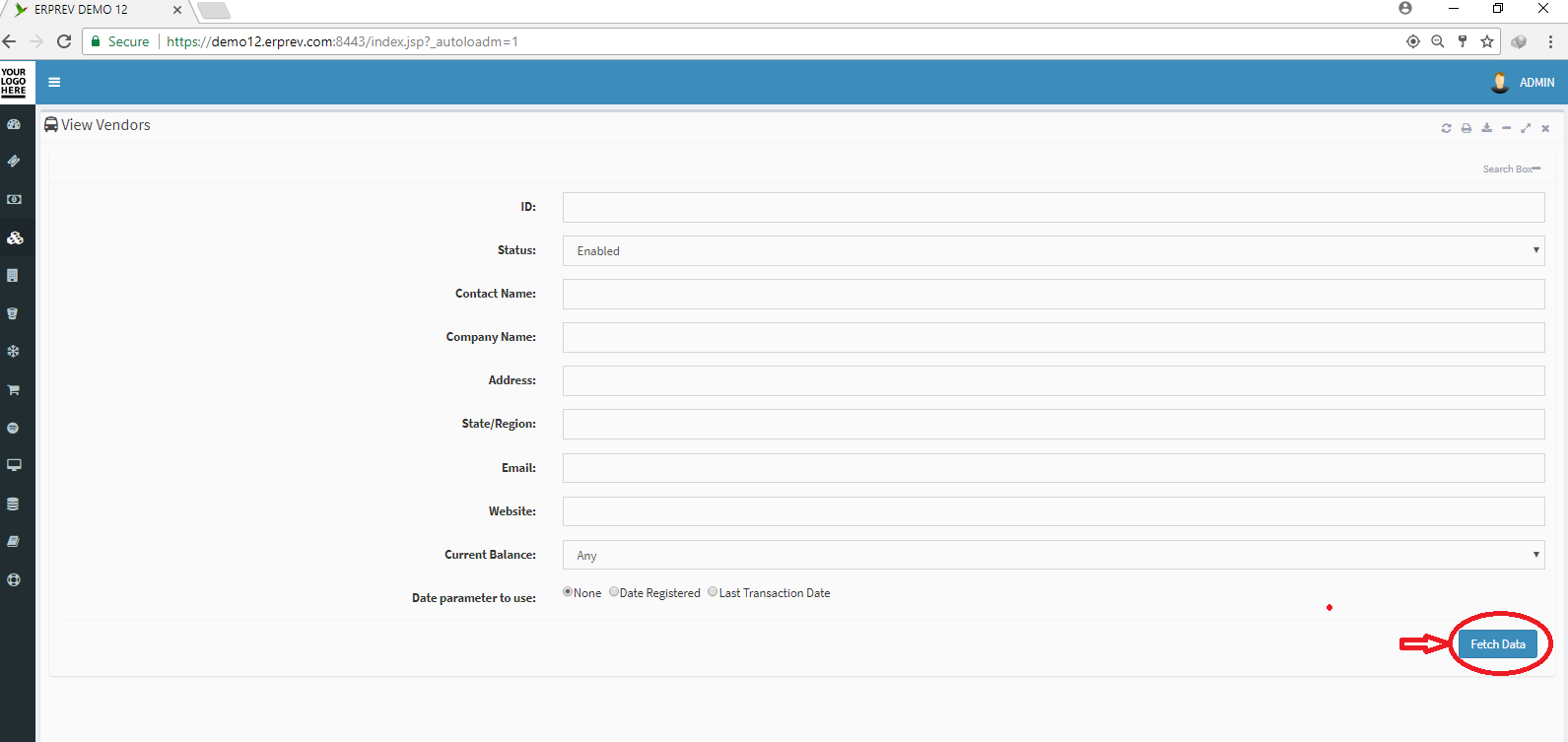 Click on the info icon below to see the details of a specific supplier as shown in the image below.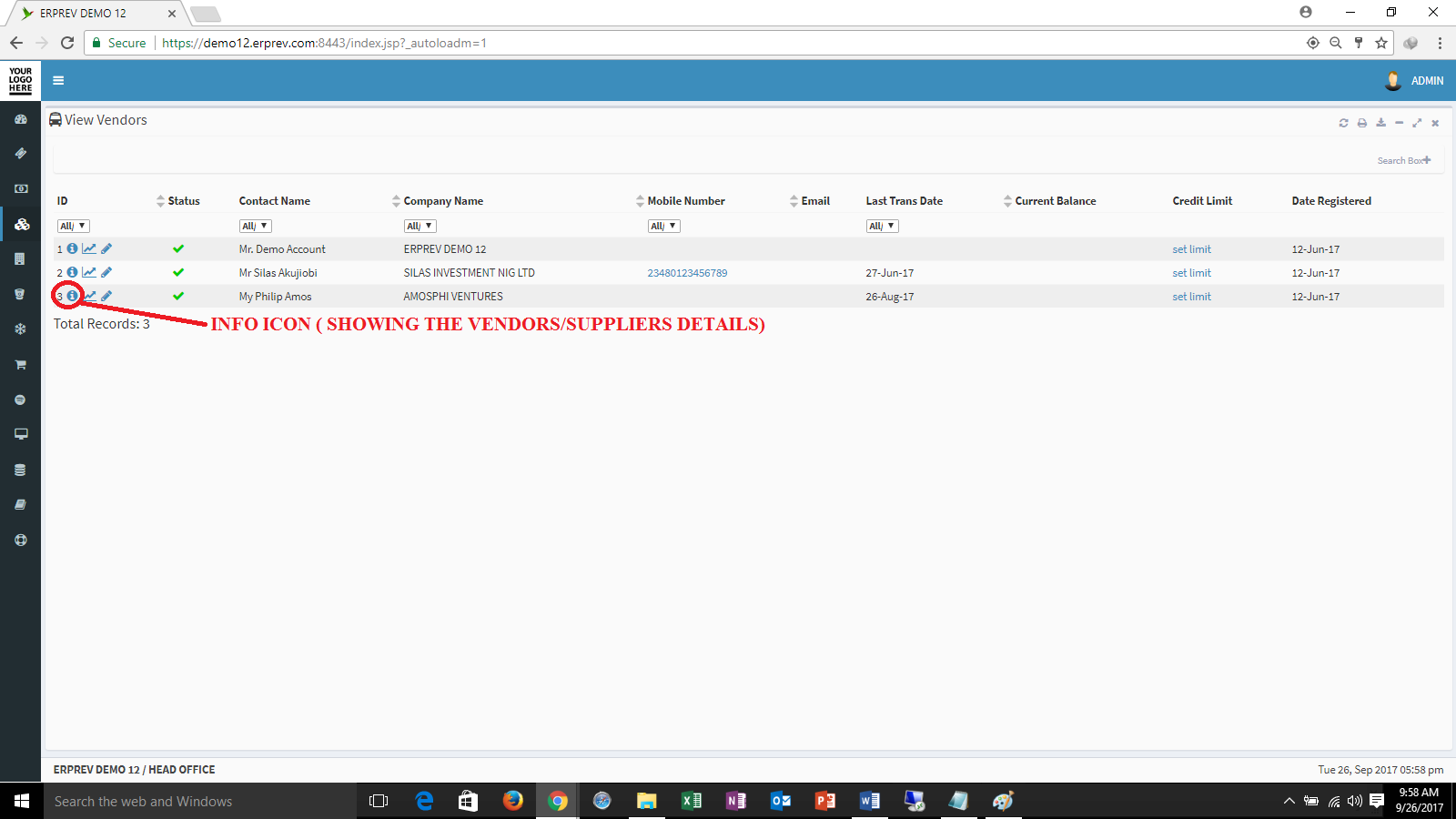 Below is the details of a particular supplier or vendor.