HOW TO VIEW VENDORS OR SUPPLIERS NOTE
Last Updated: 2017-09-29 17:23:11
Mouse Hover on LEFT.
Then Click on PROCUREMENT, a list of features will appear and then you CLICK on Supplier or Vendor (Depending on the label you're using in your organization).
A dropdown list appears and you CLICK on View Suppliers Note or View Vendors Note.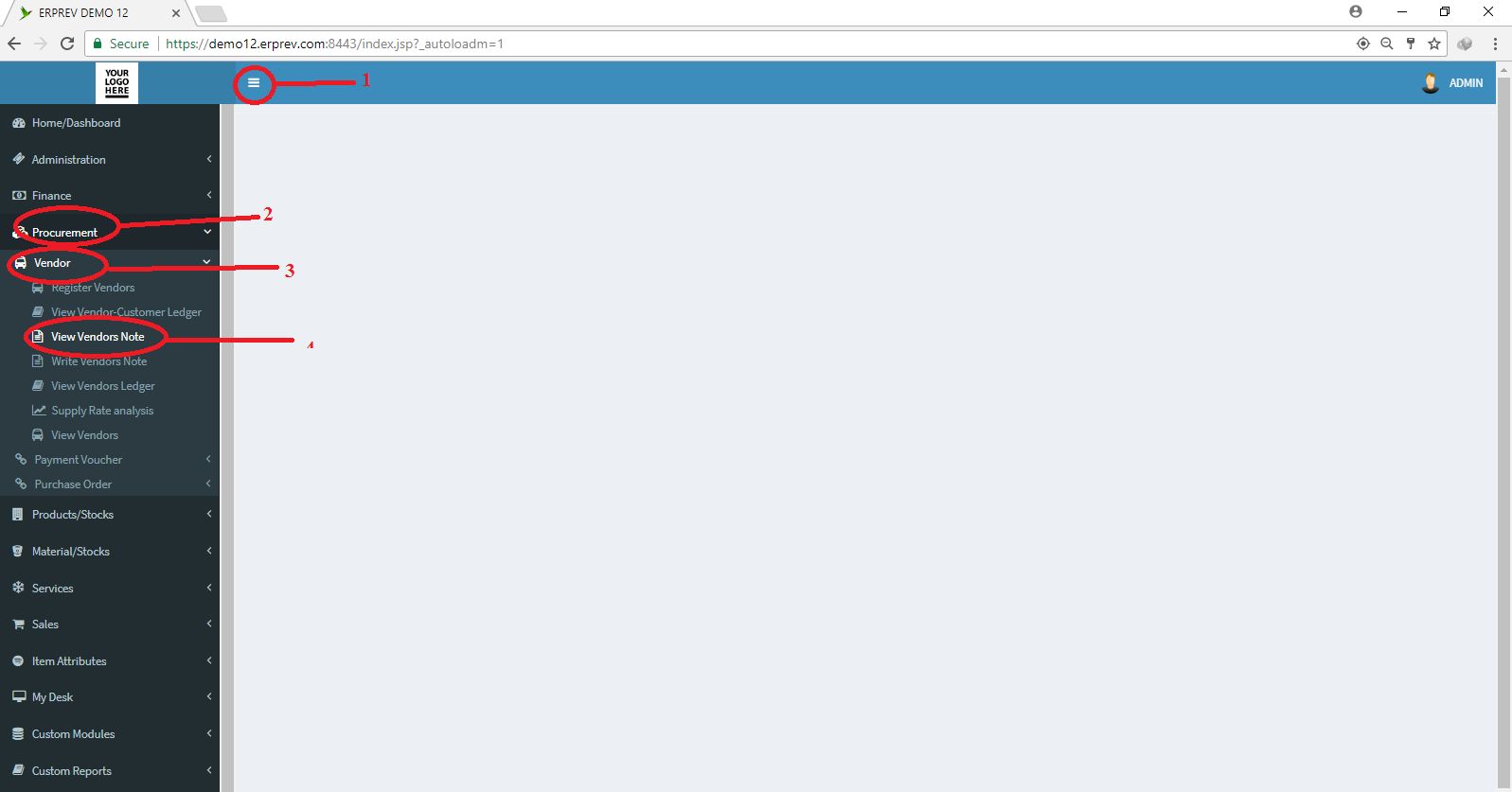 Use any of the search parameters to filter the supplier or vendor note records and CLICK on Fetch Data.