HOW TO VIEW VENDOR OR SUPPLIER LEDGER
Last Updated: 2017-09-29 17:38:06
Mouse Hover on LEFT.
Then Click on PROCUREMENT, a list of features will appear and then you CLICK on Supplier or Vendor (Depending on the label you're using in your organization).
A dropdown list appears and you CLICK on View Suppliers Ledger or View Vendors Ledger.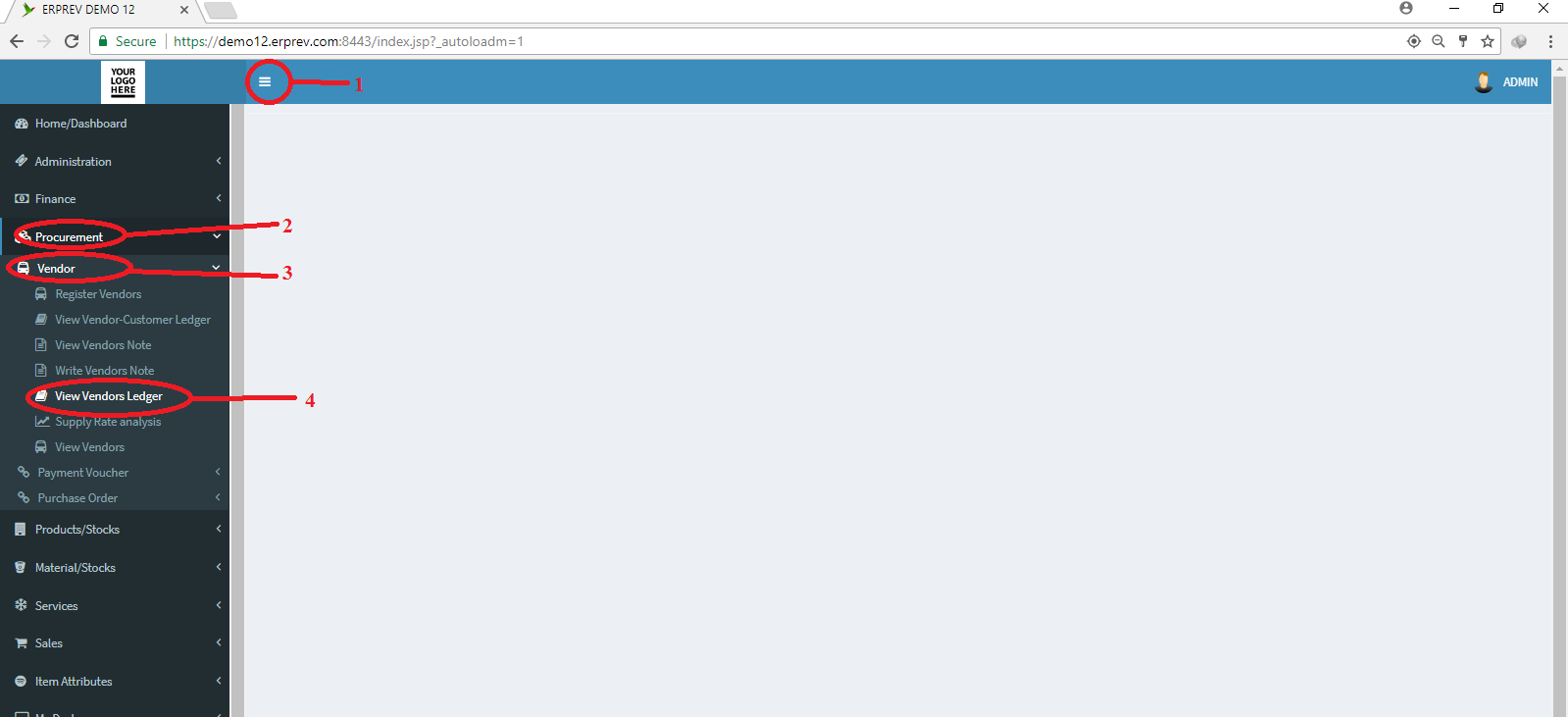 Select the ID of the Vendor or Supplier you want to view, Select the Duration of Time and CLICK on the Get Ledger button.