HOW TO WRITE A PAYMENT VOUCHER (SUPPLIERS AND CUSTOMERS)
Last Updated: 2017-09-29 18:19:49
Mouse Hover on LEFT.
Then Click on PROCUREMENT, a list of features will appear and then you CLICK on Payment Voucher.
A dropdown list appears and you CLICK on Register Payment Voucher.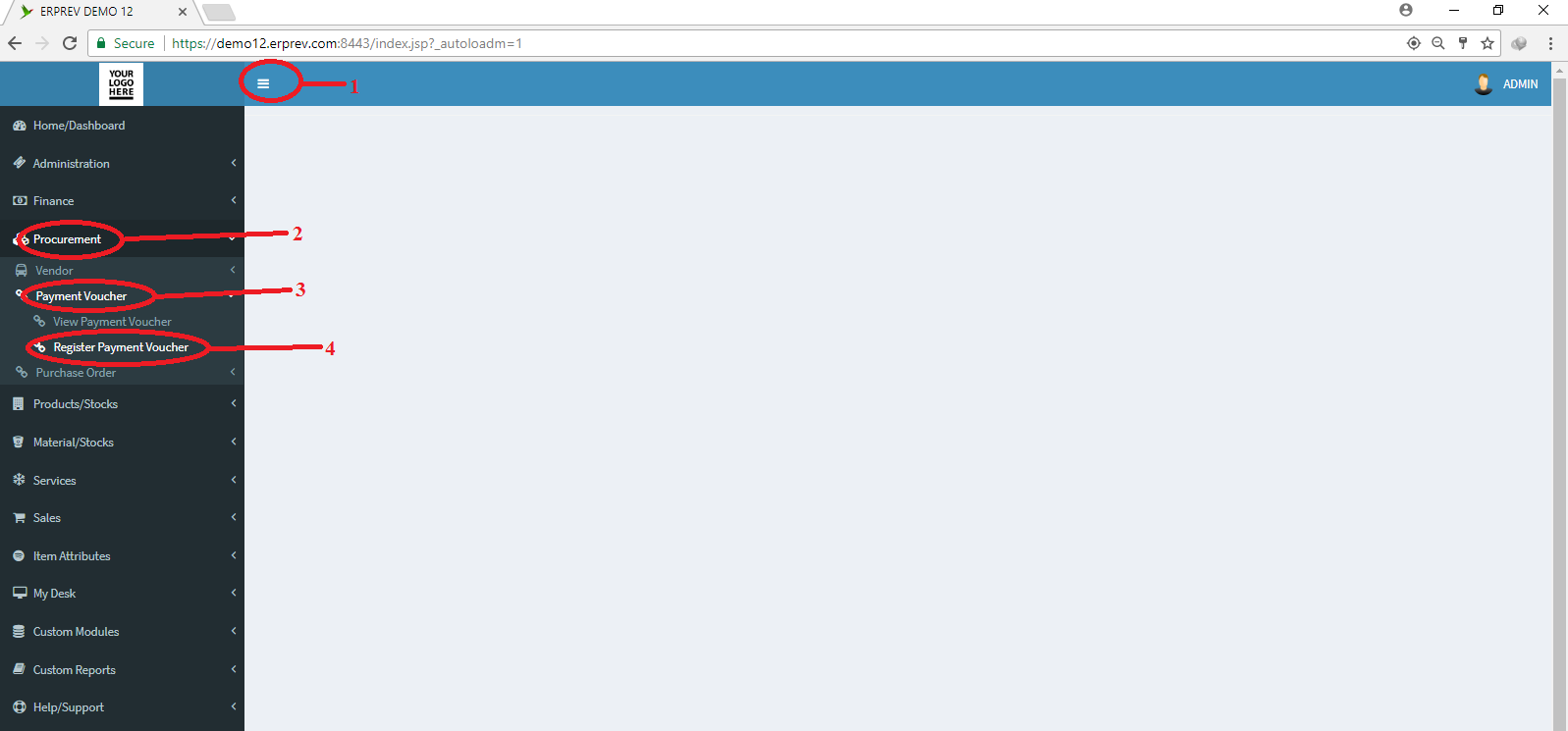 Fill the form accordingly and CLICK on the Submit button.
Note: The payment voucher can be written for either a supplier/vendor or a customer/client.