HOW TO WRITE PURCHASE ORDER
Last Updated: 2017-09-29 18:38:02
Mouse Hover on LEFT.
Then Click on PROCUREMENT, a list of features will appear and then you CLICK on Purchase Order.
A dropdown list appears and you CLICK on Write Purchase Order.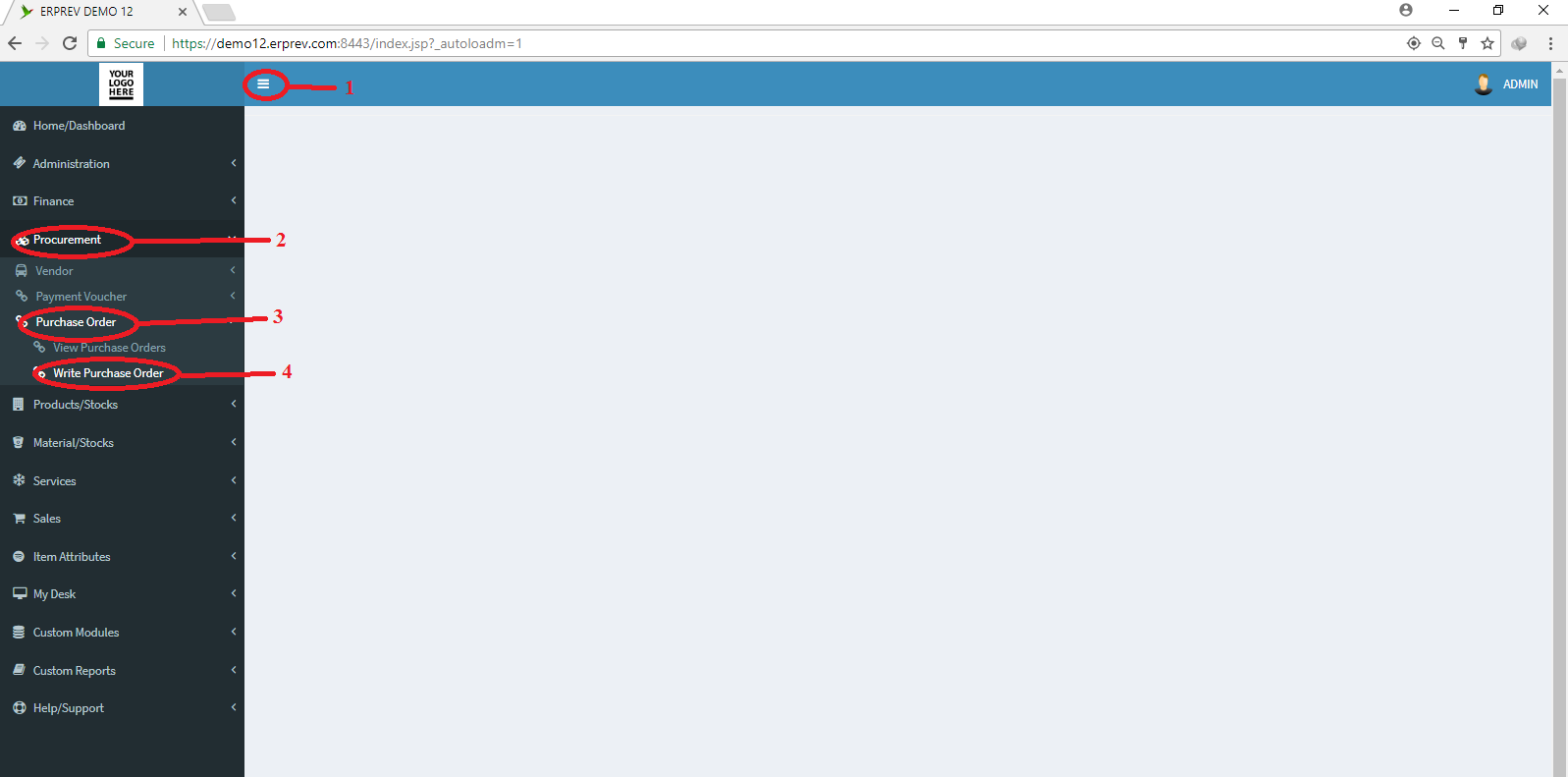 Select the date, vendor ID and enter the items description, UOM (unit of measurement), Quantity and Unit price. Type the payment terms, delivery info etc. in the notes field and then CLICK on the Submit button.