HOW TO VIEW PURCHASE ORDERS
Last Updated: 2017-09-29 18:45:41
Mouse Hover on LEFT.
Then Click on PROCUREMENT, a list of features will appear and then you CLICK on Purchase Order.
A dropdown list appears and you CLICK on View Purchase Order.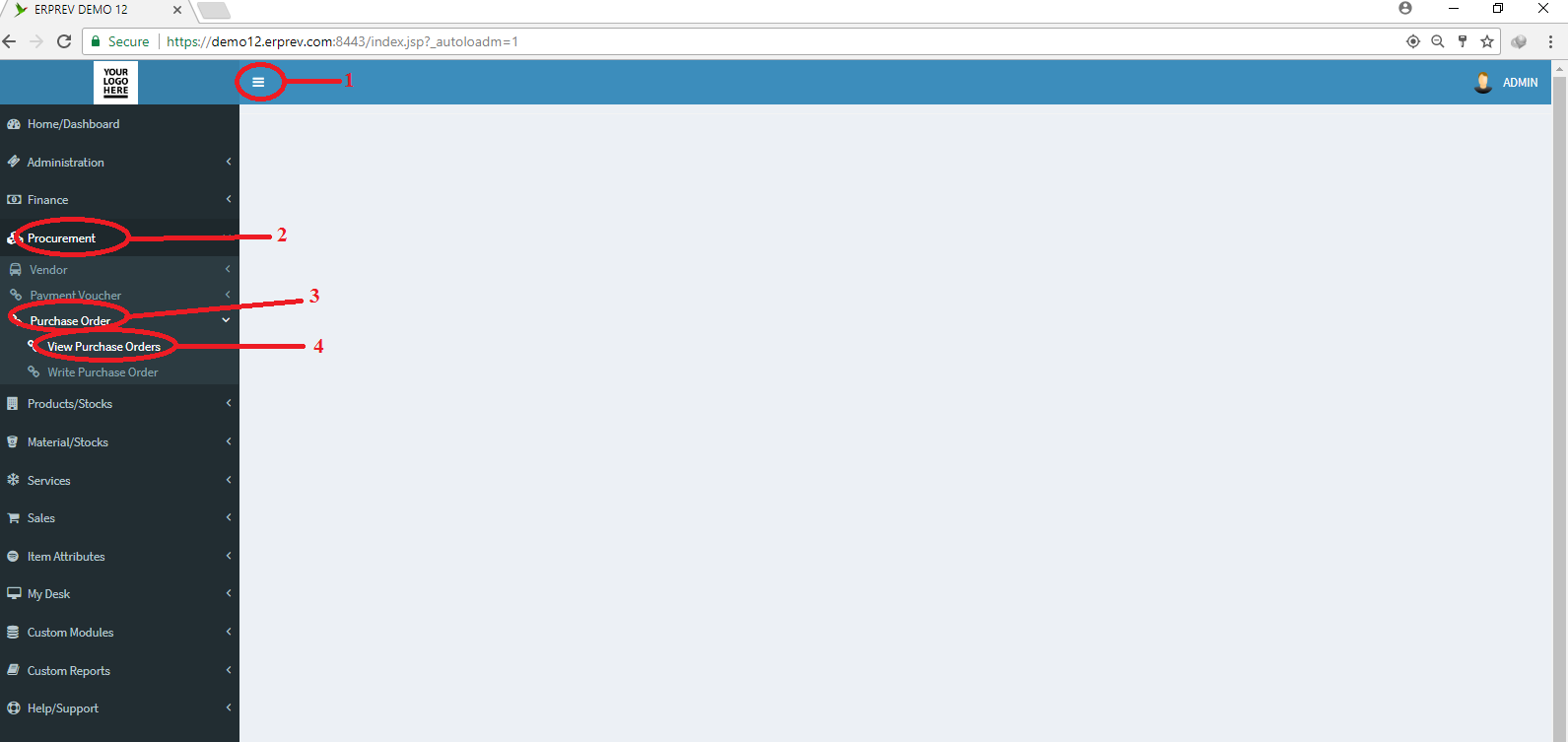 Filter the purchase orders record using any of the search parameters available and then CLICK on Fetch Data.