HOW TO MASS IMPORT PRODUCTS DATA
Last Updated: 2017-09-30 12:47:49
Mouse Hover on the Left Side.
Then Click on PRODUCTS/STOCKS, a list of features will appear and then you CLICK on Product.
A dropdown list appears and you CLICK on Register Products.
CLICK on the Import Data button on the top left as shown in the image below.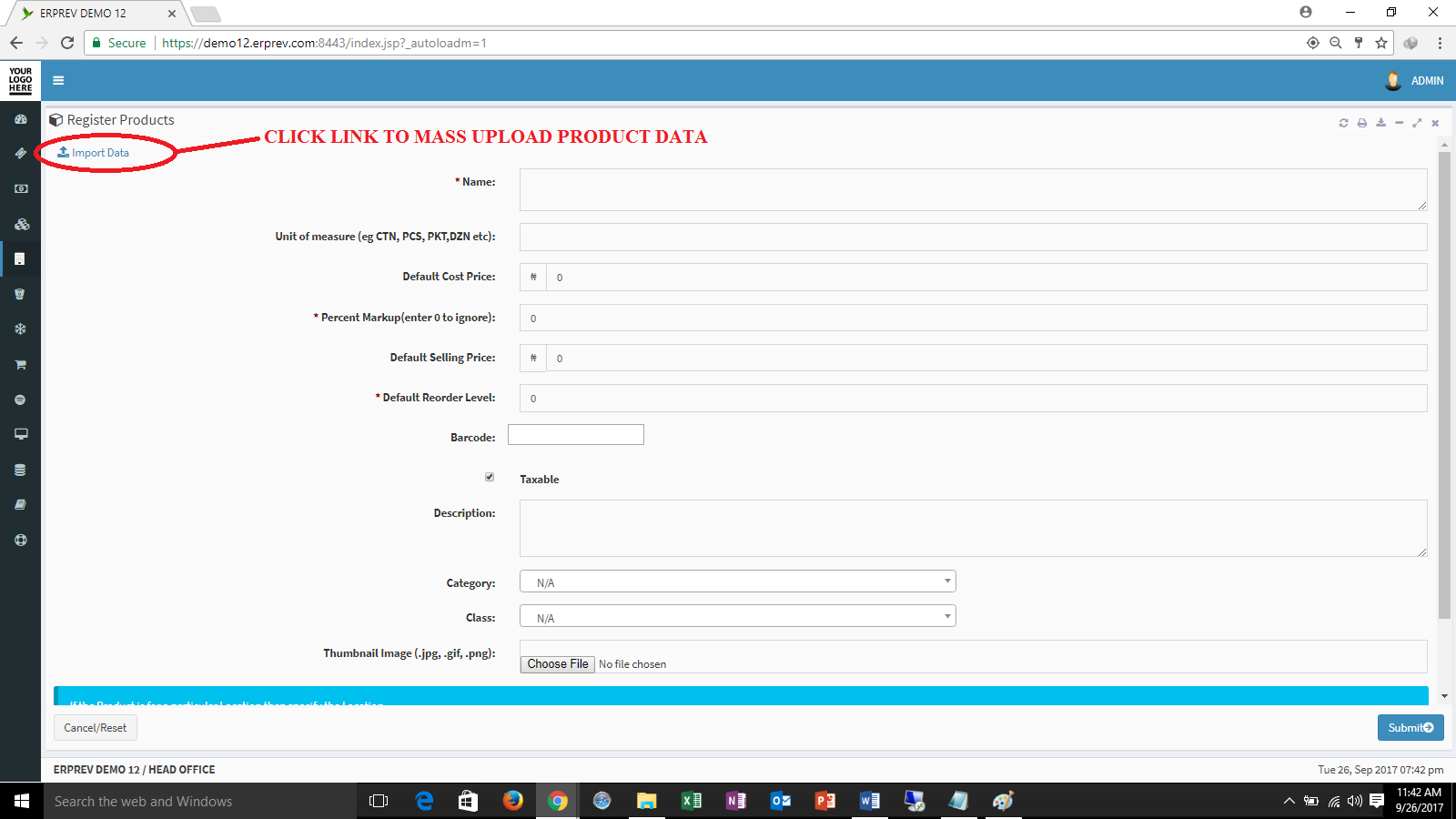 Choose the .csv file that contains the products information you want to upload. Then CLICK on the Upload button.
The files will be uploaded to a temporary location so you can preview and also map each column on your .CSV file to the right fields in the ERPRev product table.
Then CLICK on Upload Data
NOTE: Take note of the data type for each of the required fields. Do not upload data with wrong data type because it will not appear.
Watch the How to Mass Import Product Data Video for more information.