HOW TO EDIT STAFF INFORMATION
Last Updated: 2019-11-29 12:30:11
Navigate to Administration menu, Click on Staff and then Click on VIEW STAFF
Once you click on Fetch Data button, the system will display all your staff records.
Then simply click on the pencil icon beside the staff ID. This take you to a page where you can update the staff information.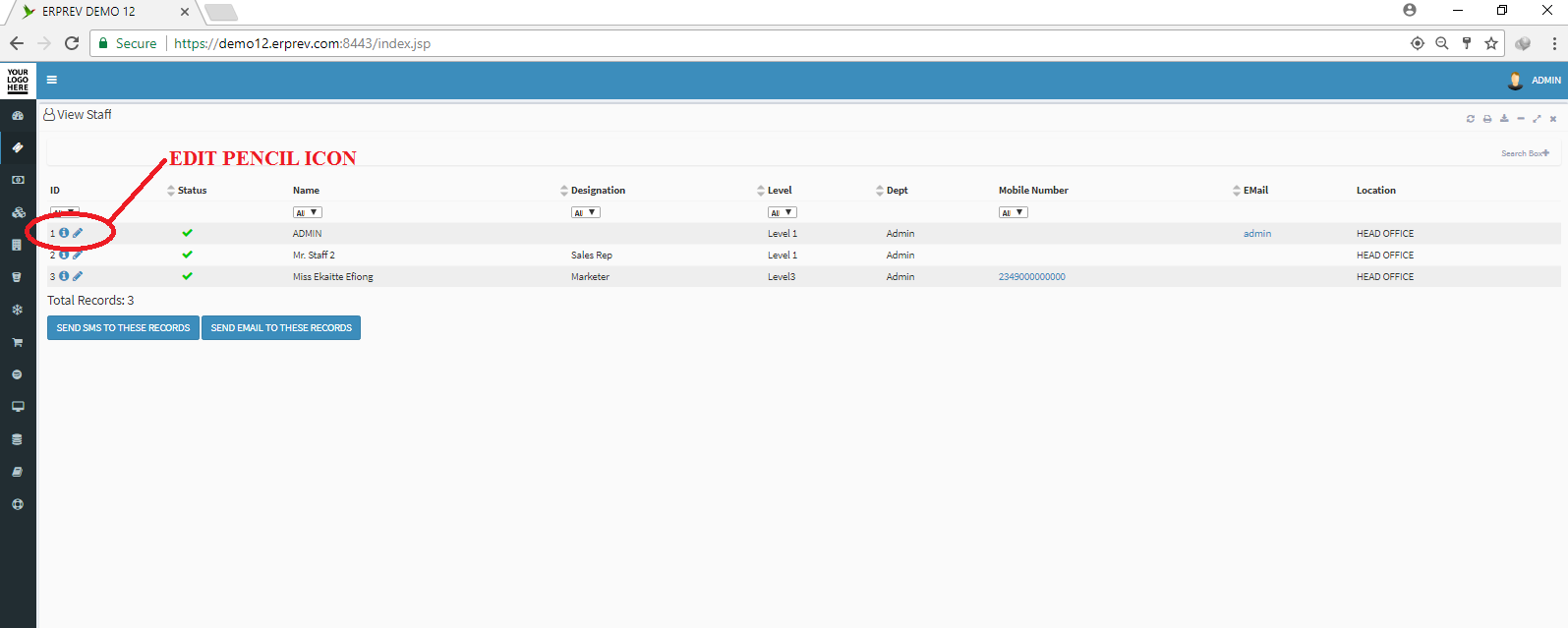 The moment you are done editing the staff information, simply click on the SUBMIT button.
That's how to edit staff information in ERPRev.