HOW TO VIEW PRODUCTS DEMAND CHART
Last Updated: 2017-09-30 13:39:46
Mouse Hover on the Left Side.
Then Click on PRODUCTS/STOCKS, a list of features will appear and then you CLICK on Product.
A dropdown list appears and you CLICK on View Product Demand.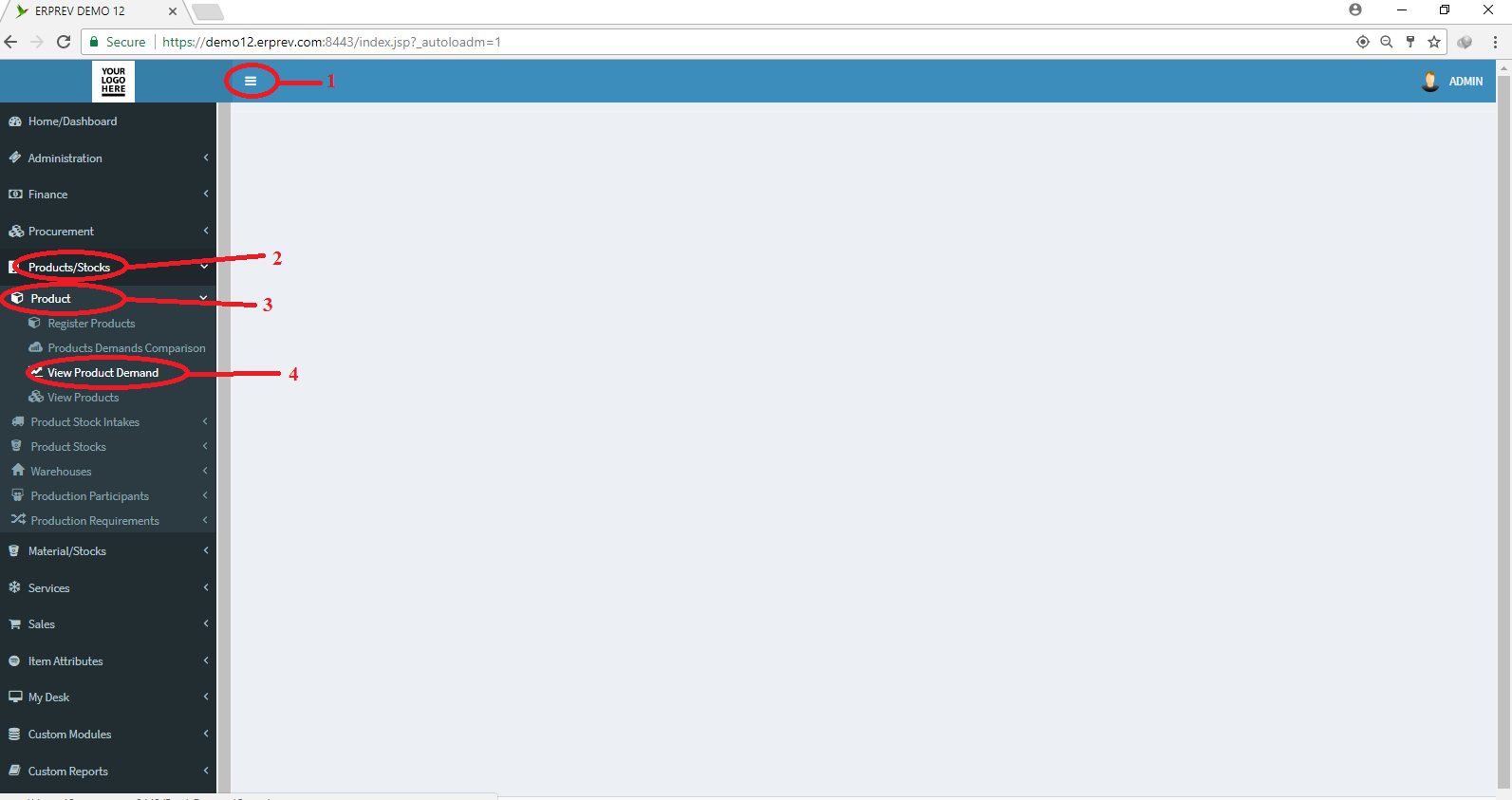 Select the Product, set the duration of time and aggregation type and then CLICK on Fetch Data.

Below is the line chart but you can CLICK on Swith to Column Chart to see the information in depicted in a different way.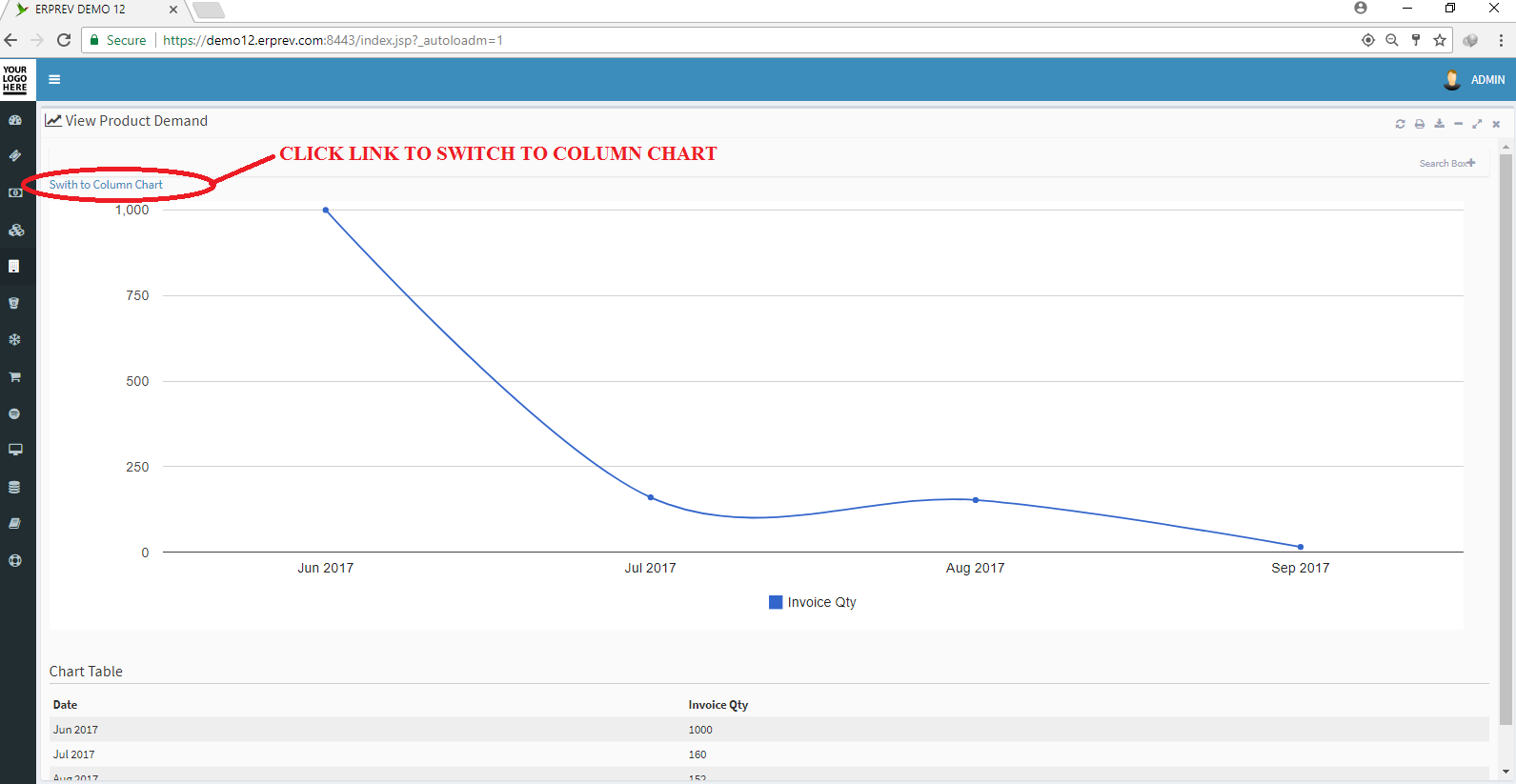 Below is the column chart.