HOW TO VIEW PRODUCT STOCK INTAKES
Last Updated: 2017-09-30 14:07:22
Mouse Hover on the Left Side.
Then Click on PRODUCTS/STOCKS, a list of features will appear and then you CLICK on Product Stock Intakes.
A dropdown list appears and you CLICK on View Stock Intakes.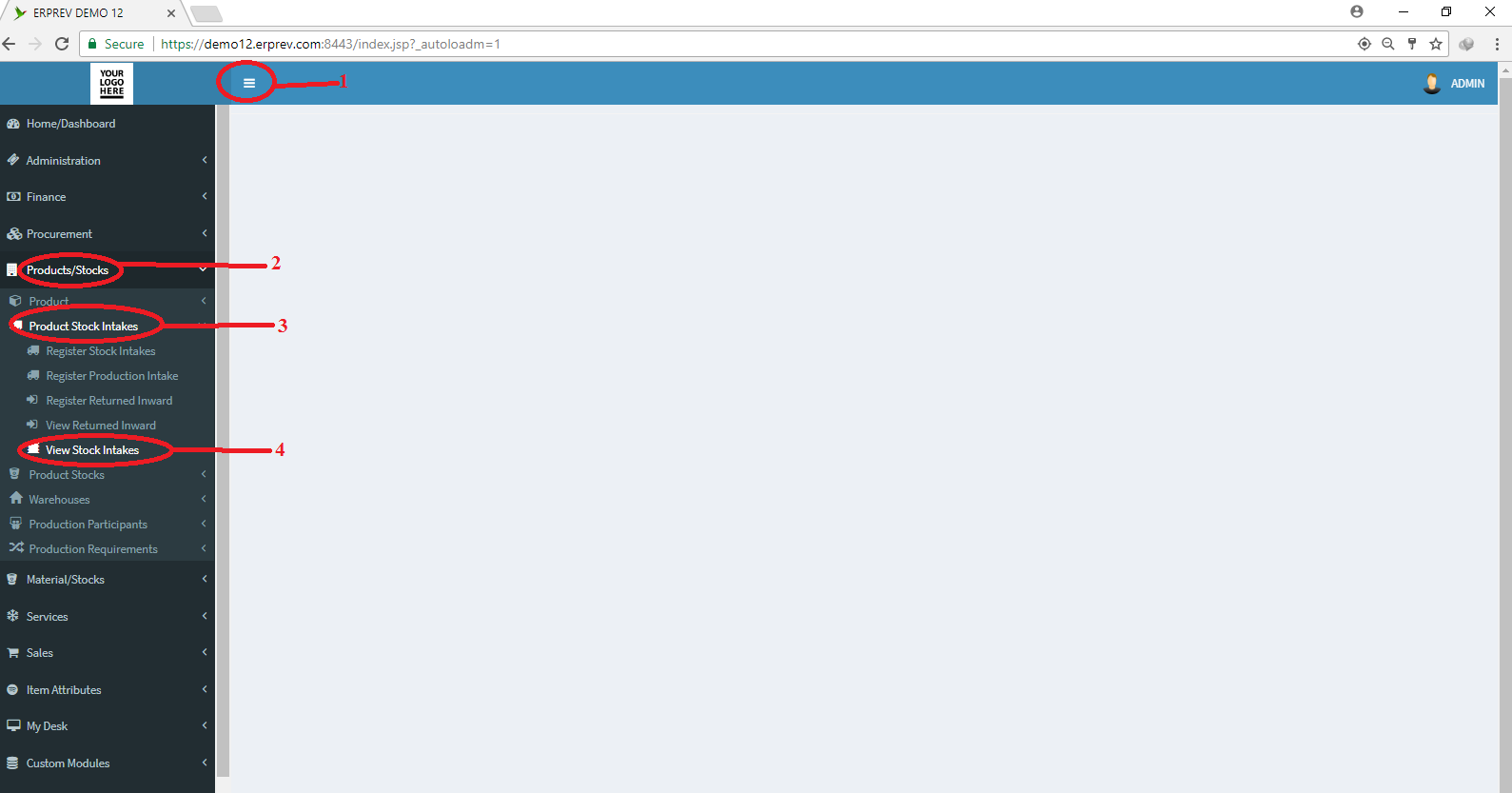 Use the advanced search form to filter the stock intake you need or simply CLICK on the Fetch Data button to view stock intake registered today.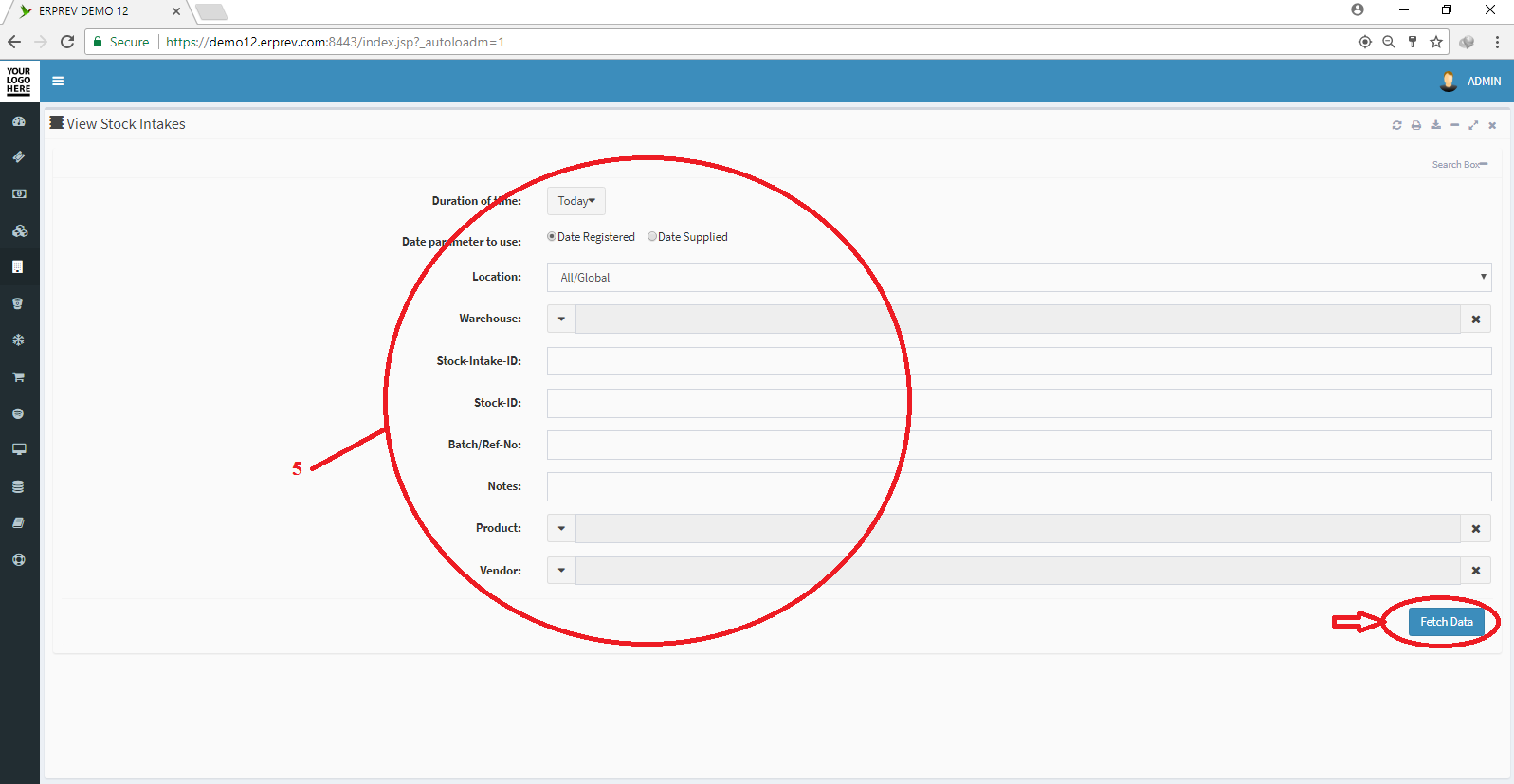 You can use the aggregate/group by feature below to sort the information in various ways.