HOW TO REGISTER RETURN INWARDS
Last Updated: 2017-09-30 15:51:37
Mouse Hover on the Left Side.
Then Click on PRODUCTS/STOCKS, a list of features will appear and then you CLICK on Product Stock Intakes.
A dropdown list appears and you CLICK on Register Return Inward.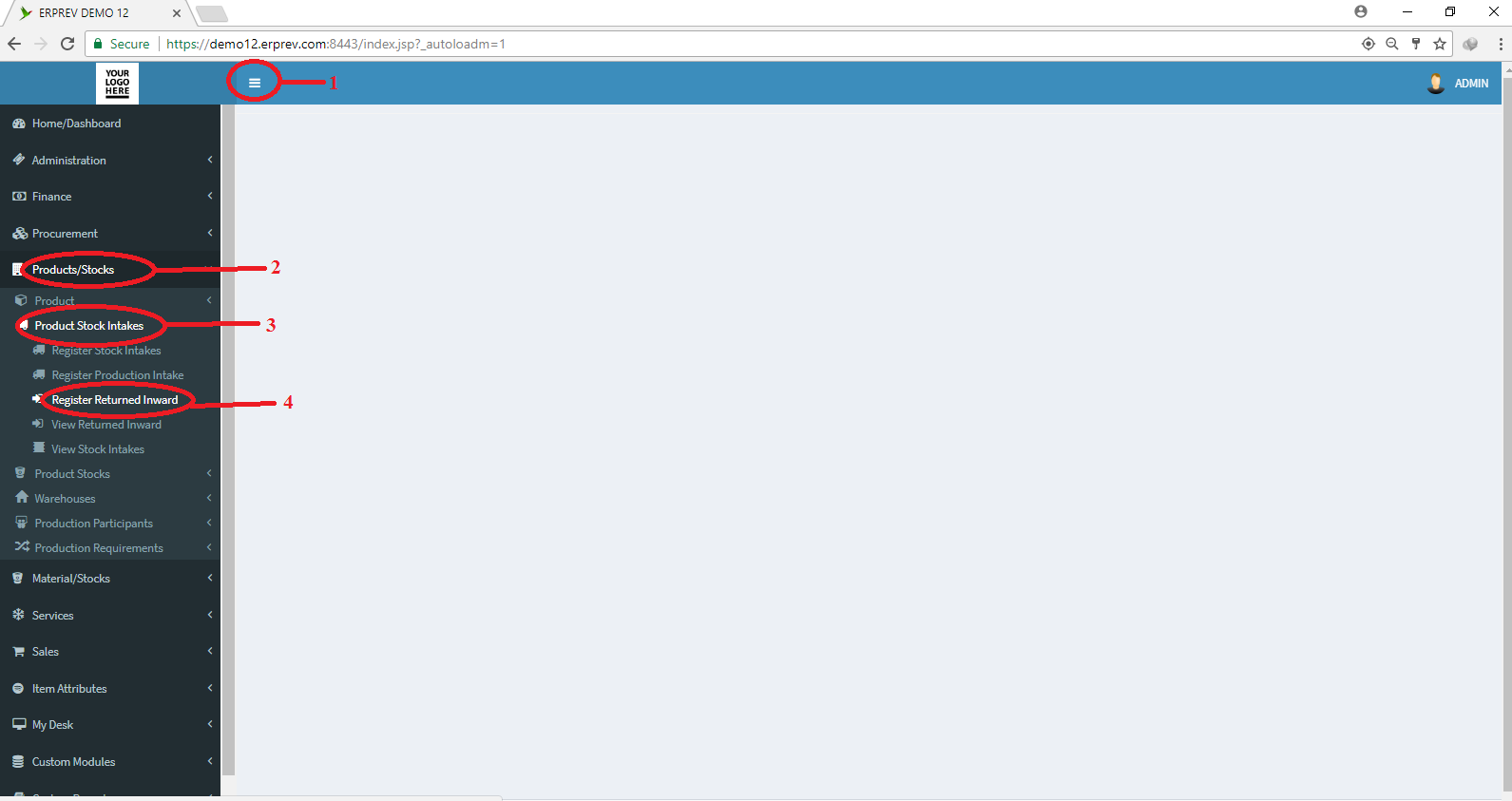 Select the date the item was returned, select the customer/client that returned the item, select the warehouse/store the items was sold from.
Click on "click to select an item" to see the list of products and pick the item that the customer returned. Enter the quantity, cost price and selling price.
You can also indicate whether the customer's money was refunded in cash or via bank transfer or cheque.
Then CLICK on the Submit button.