HOW TO REGISTER EXPENSES
Last Updated: 2019-11-29 13:52:55
Mouse Hover on LEFT.
Then Click on FINANCE, a list of features will appear and then you CLICK on Expense.
A dropdown list appears and you CLICK on Register Expenses.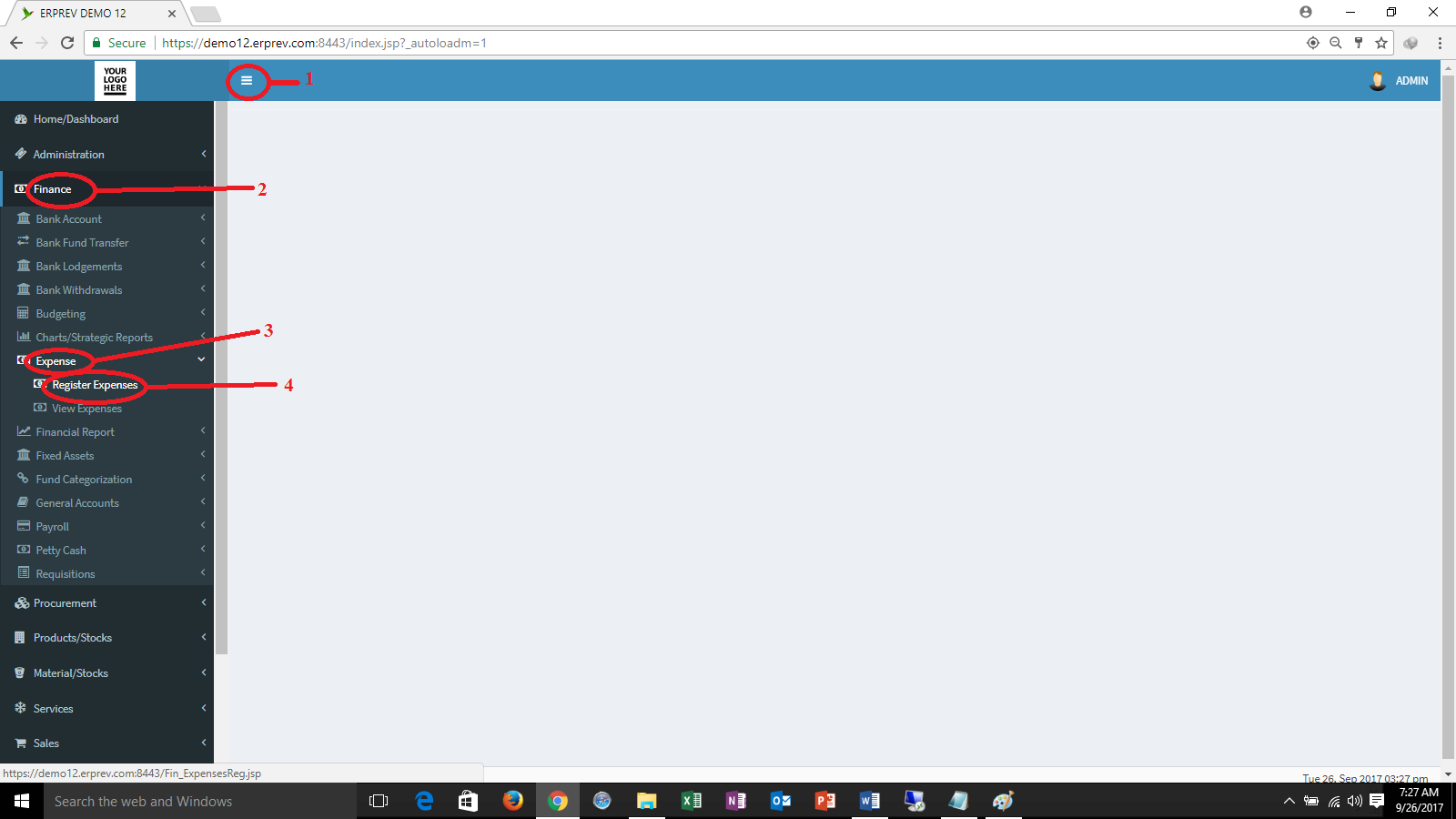 Fill the form and CLICK on the Submit button.
NOTE: This should be used for only cash based expenses. Use the Register Bank withdrawal module to record any expenses that was made from the company bank account.
Click on this link to learn how to register bank withdrawal: https://erprev.com/help/article/47-HOW-TO-REGISTER-BANK-WITHDRAWALS